Welcome to Enchanted Elm
Our teachers are:
Mrs Davies Monday, Tuesday and Wednesday afternoon
Mrs Miller Wednesday, Thursday and Friday
Our teaching assistants are:
Mrs Meadowcroft
Miss Turton
Miss Pike
Welcome to class Elm's home page. We hope you find the page useful and enjoy seeing what your child has been doing.
We aim to make your child's first year at school fun and engaging, setting them up to enjoy learning for a very long time.
If you have any queries or concerns, please come and speak to the Class Elm team either in the morning or after school.
We look forward to the year ahead!
The Enchanted Elm Team
Reception Baseline Assessment (RBA)
This academic year children in Reception classes across the country will be taking part in a national assessment programme called the Reception Baseline Assessment. This is a short, interactive assessment of your child's early literacy, communication, language and mathematical skills using practical resources your child is used to in school. This is a statutory baseline that every school has to carry out.
We want to stress that this assessment is not about 'labelling' or 'judging' your child. It is simply a starting point to measure the progress school's make with their pupils. Your child can not 'pass' or 'fail' the assessment. Your child will not know that they are undertaking a test of any kind and they can take a break if we feel it is too much for your child to do.

The following leaflet has information for parents about the Reception Baseline Assessment, but if you have any questions then please just speak to Mrs Davies or Mrs Miller.
What does learning look like in Elm Class....?
In Elm Class, Children have the opportunity to complete the rainbow challenge. This encourages the children to complete activities around the room. The different activities will help to enhance your child's learning and encourage them using new skills.
The areas in the classroom are:
Construction Area

Creative Area

Finger Gym

Maths Area

Phonics Area/ Reading Area

Writing Area
Meet George! He is our friendly class Giraffe. George wants to go home with a different child each week and go on lots of adventures. He hopes the rest of the class will take him on some great experiences too!..........
Take a peek at our classroom: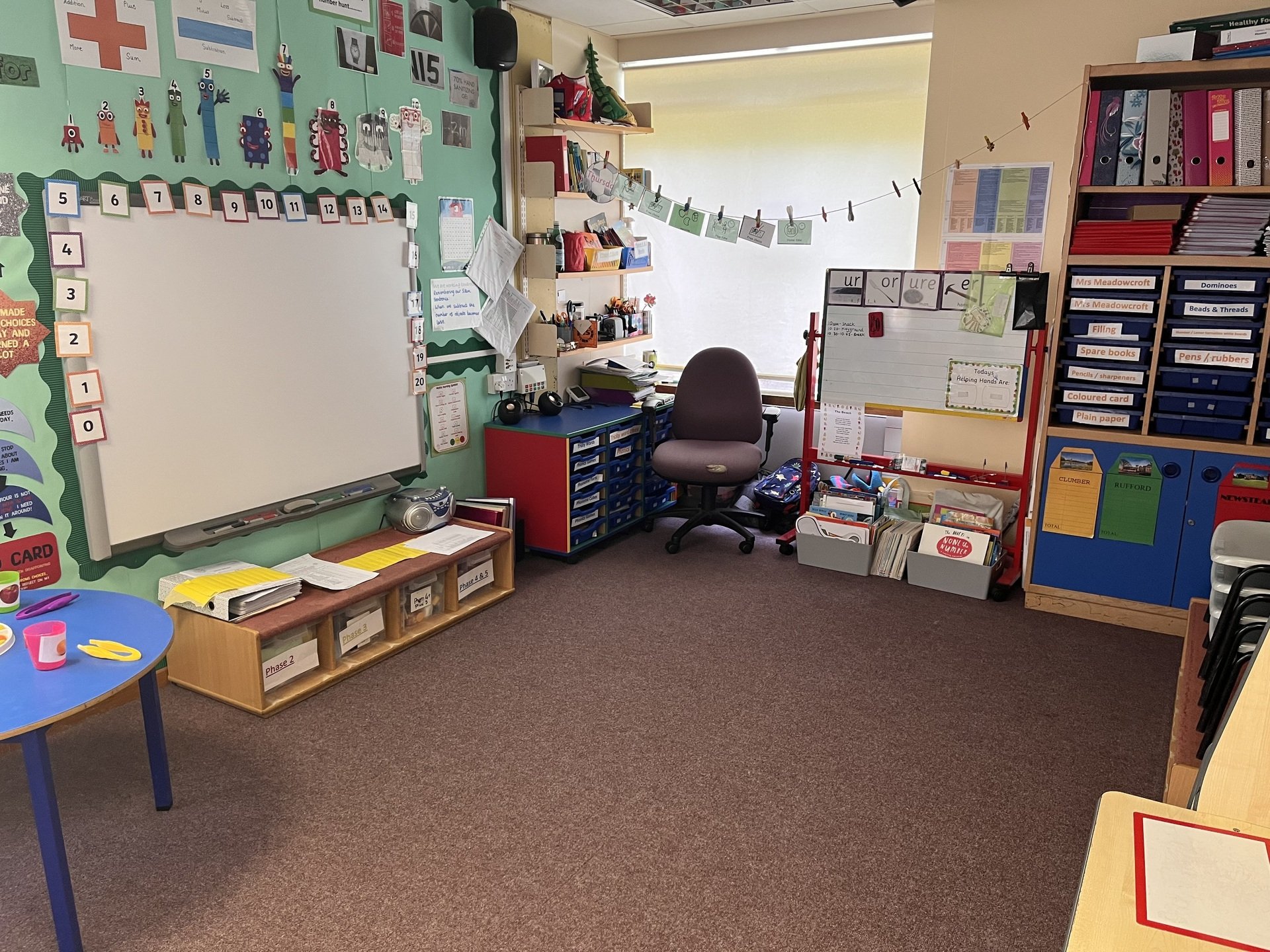 We love reading in class Elm. Check out our reading corner where you can make yourself comfy, look at a book, re-tell stories and find the teacher's recommended read of the week ;-)
Please remember to write in your child's reading diary when you have read with them at home.