Friends of Coppice Farm P.T.A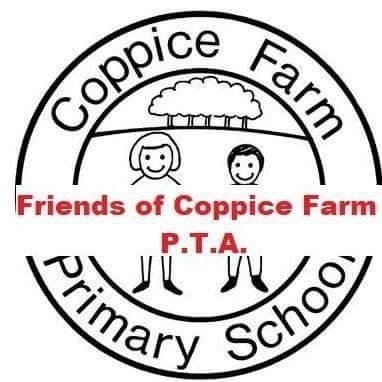 Friends of Coppice Farm is a committee that plan fundraising events such as discos and the school fayre to raise money for the school to spend on the children.Disco Join our Friends of Coppice Farm PTA Facebook page for more links and ideas:
Our PTA is launching a school lottery in February. Visit www.yourschoollottery.co.uk/play
40% of ticket sales contribute to school fundraising.
PTA News
The Disco on 2nd April has been postponed.
PTA Membership
We are currently recruiting a new PTA team. Please contact our office or use the facebook page.