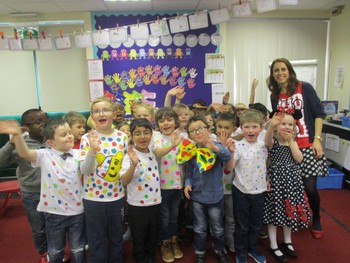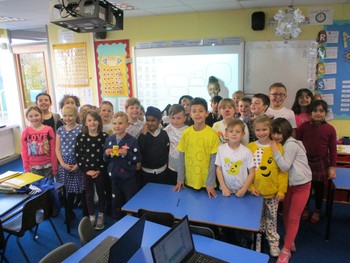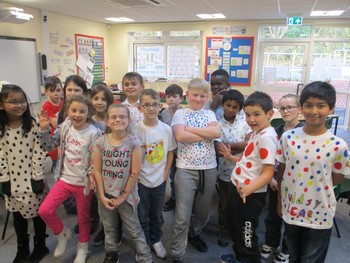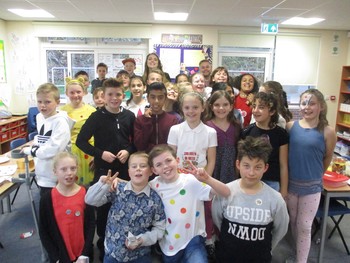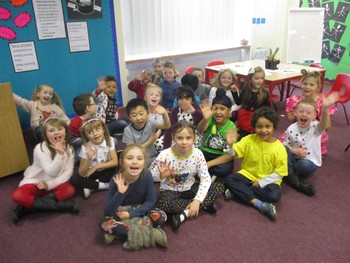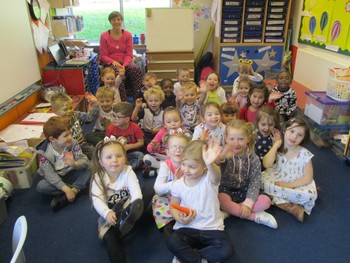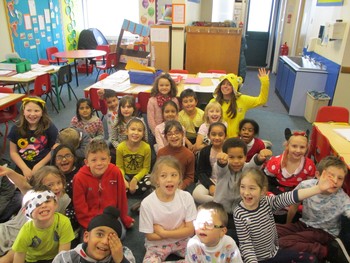 Welcome to Beech Class
Key Stage 1
Our teachers are Mrs Heath and Mrs Jefferson
Please click here to view the Year 1 Curriculum (click)
Our Topics:
Awesome Animals
Who Am I? / Celebrations
Fire Fire!
The Big Build
Blooming Britain
Blast off
It may be our last day for a while but Beech class have has fun making popcorn cones and then enjoying the popcorn with a movie. Followed by a small Easter egg hunt. Stay safe everyone and see you soon.
Home Learning during school closures
Hello Beech Class,
We hope you are all well and that you're managing to carry on with some learning at home. Please try to do some activities each day including something active like the Joe Wicks workout or check out some of the other celebrity activities online. Below are some tasks for you to have a go at this week.
Keep safe,
Mrs Heath and Mrs Jefferson
Maths Tasks:
Look for your maths tasks on www.mathswithparents.com - further details below on how to log on to this.
English Tasks:
Aim to spend about 30 on each of the tasks, spread them out over the week.
Select a non-fiction book or research a topic of your choice online:
Write your 5 top facts about what you have learnt.

Create a factsheet or leaflet to show others what you have learnt.

Create a video presentation of your facts to share with friends/family on social media.
A dice game:
Roll a dice, whatever number it lands on you have to find a group of that many things in your house. Whoever collects the things first wins a point.
For example if you roll a six collect 6 spoons.
Don't forget to tidy everything away when you've finished!
Creative task:
Spring flowers. How many different ways can you think of to represent Spring flowers? Ideas -take photos, draw images, paint the flowers, build a flower with Lego, create a 3d image...
Science Activity: This term the children have been learning about materials. Click on the link to try the activity about sorting different materials for recycling or make a list of items in different rooms of your house that could be recycled.
https://www.twinkl.co.uk/resource/tg-ga-59-twinkl-green-week-junk-jumble-recycling-game
Phonics:
The following documents show which phonemes children need to know to complete the Year One Phonics Screen. Children will be expected to use these sounds in order to decode and read real and nonsense words.
Here is a list of examples words that are similar to those the children will read in the Year One Phonics Screen.
Other Useful links:
We have collated some useful websites that you can view with your child. We have checked the websites below beforehand; however, we strongly recommend that you supervise your child in order to monitor the suitability of the website whilst they are using it.
BBC Bitesize - Key Stage 1 - free videos, step-by-step guides, activities and quizzes by level and subject
Reading:
Oxford Owl - Packed with expert advice, top tips and activity ideas so you can help your child with reading and maths.
Cbeebies - Educational games linked to BBC programmes.
Reading with your year 1 child
The Coppice Farm Bus has arrived! We have been to explore the bus and we are looking forward to it being turned into a fun learning environment for our school.
On Thursday 6th February we had a visit from Arnold Fire Station. They taught us about what it was like to be a Firefighter (or Watchman as they were known) in the time of the Great Fire of London and what it is like now. We even got to sit in the fire engine and have a go at holding the hose.
What a super Christmas party we've all had. Thanks to all the parents and carers who sent food for us to share. Merry Christmas to you all.
Christmas Crafts in Beech Class - December 2019
Thank you to all parents that came to help, the children loved it.
Today Beech Class made Christingles and learnt the meaning of the
different parts.
We had so much fun in Forest School today (9.10.19)! We found lots of signs of Autumn, we climbed trees, splashed in puddles and Mrs Heath chased us all!
We had lots of fun building our Funny Bones skeletons. The children were good at thinking about which bones they needed to include.
Beech Class really enjoyed their afternoon with the animals from White Post Farm. We learnt lots of new things for our topic on animals.