Welcome to Class Chestnut
Our teacher is Mrs Bovell
TA Support: Mr Grady
This page is dedicated to information about year 4, useful information across the school year we are involved with and a celebration of our hard work!
Year 4 Curriculum guide and how you can help (click)
Scroll down the page for some photos of what we've been up to this year and our newsletters. :)
Summer 1: The Disappearing Rainforest
Our topic this term: The Disappearing Rainforest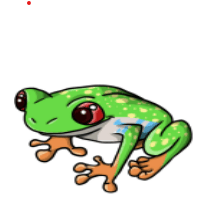 Topics in Year 4:
Autumn 1: My Brilliant Body
Autumn 2: The Romans
Spring 1: Boom, Boom and Shake the Globe
Spring 2: The Egyptians
Summer 1: The Disappearing Rainforest
Summer 2: May the Force Be With You

A polite reminder for Class Chestnut:
Reading diaries - should be brought in every day and home reading will be counted on Friday.

P.E. kits - sessions will be every Tuesday and Thursday and children should arrive at school in their kits and
remain in these all day. Correct P.E. kit should be worn. Details of correct kit is found below and in your reading diaries.

Forest School - sessions will be every Wednesday. Details of correct kit is found below and in your reading diaries.
Homework will be set on Friday and will be due in the following Thursday.
Homework will be given either as a paper copy or on class dojo depending on the nature of the activity. We aim to link homework to an area of our current Topic, Maths or English so please encourage the children to complete this to the best of their abilities.

Class Dojo
We are still continuing with Class Dojo to keep you updated with all aspects of our learning in Class Chestnut. I will always endeavour to reply to Dojo messages as quickly as possible but for any urgent queries, please contact the school office on office@coppicefarm.notts.sch.uk or call 01159 560990. All absences/illnesses will also need to be reported straight to our school office.
For any face to face queries, please contact me via dojo to arrange an appointment.

We will continue to use Class Dojo to award dojo points in replacement of our stamp system, set homework, keep you informed of your child's behaviour and achievements in school and to relay any school messages.
It is important that parents and carers are signed up to Class Dojo to help communication between school and home especially during this time where face to face contact is limited. If you have any questions regarding signing up, please do not hesitate to contact me.
Reading in Class Chestnut
This year at Coppice Farm, we now have 2 ways to track and record our reading progress. We will still be counting the 4 reads recorded in the reading diaries each week as usual and this will count towards our class percentage.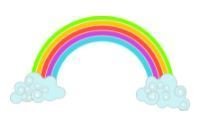 We now have our 'Read a Rainbow' reading challenge - this is an individual tracker where children's individual reads will be counted at their own pace. Along the way, children are able to earn certificates for 10 reads, 25 reads, 50 reads, 75 reads, 100 reads, 150 reads until they reach the pot of gold at the end when 200 reads have been counted. This will be counted each week (7 reads max a week) and children will be moved a long the rainbow.

Please ensure that children are reading at least 4 times a week. This needs to be noted in their reading diaries and signed by an adult. Rewards will still be given at the end of each half term for children who are reading 4 times or more each week. Reading diaries will be checked every Friday morning.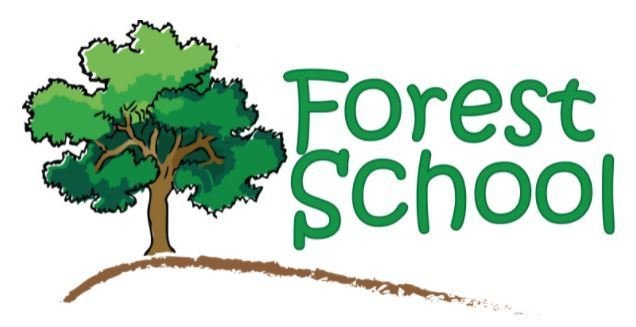 Forest school will take place once a week in our designated Forest School area! This session gives the children the opportunities for holistic growth and exploring the environment around them. In order for children to make the most out of their sessions, please ensure they arrive to school with the correct kit - this includes wellies or old trainers and any old clothes which you don't mind becoming muddy. We aim to head out into Forest School in all weathers so please make sure children have the appropriate kit. Class Chestnut will be heading to school every Wednesday!
P.E. - Spring Term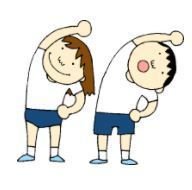 Children in Year 4 have 2 x P.E. sessions per week on a Tuesday and Thursday. We are no longer swimming on a Monday morning.
Tuesday and Thursdays - children need to arrive and remain in P.E kits.
Please ensure children have the correct P.E. kit – correct P.E. kit is outlined below and in your reading diaries.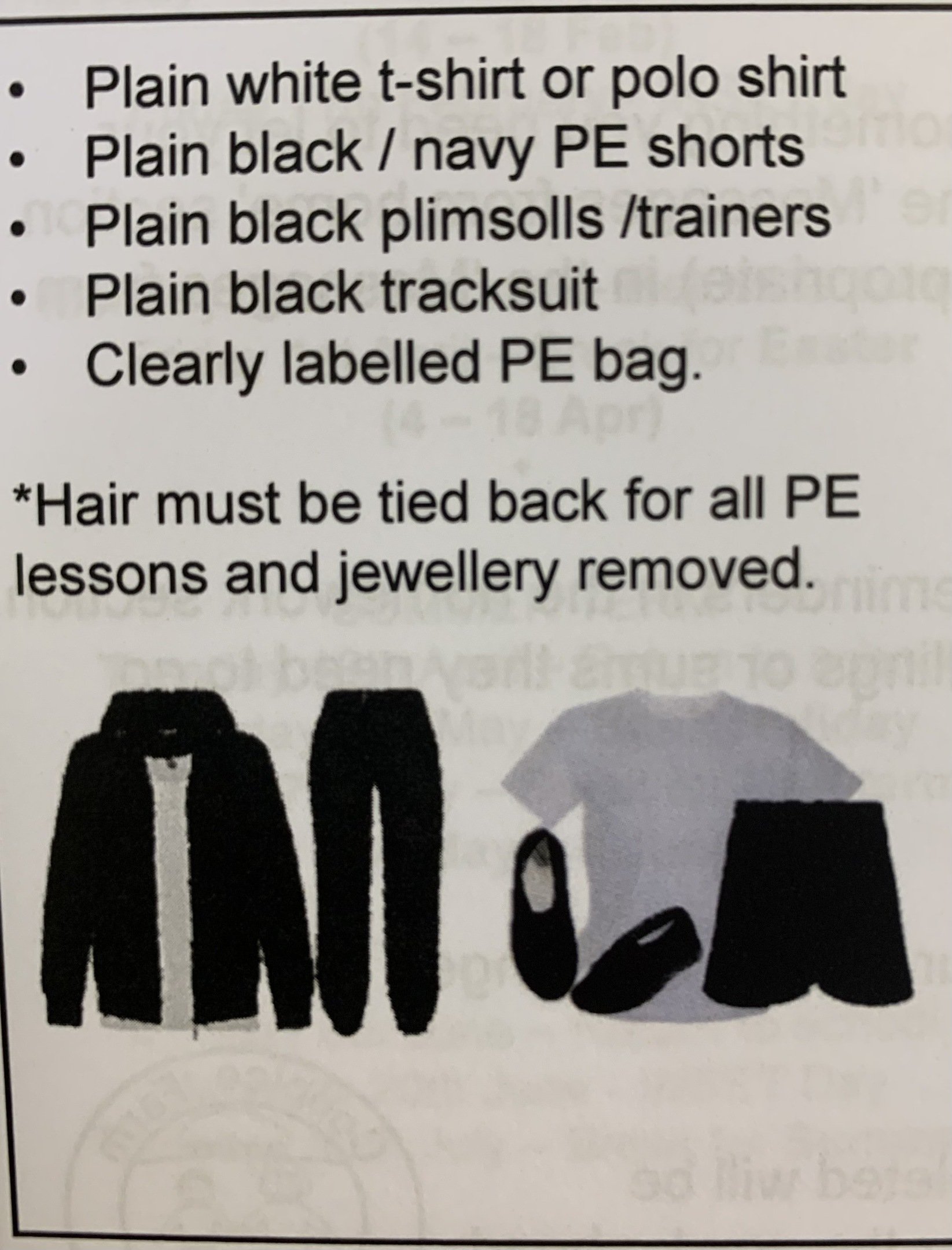 TIMES TABLES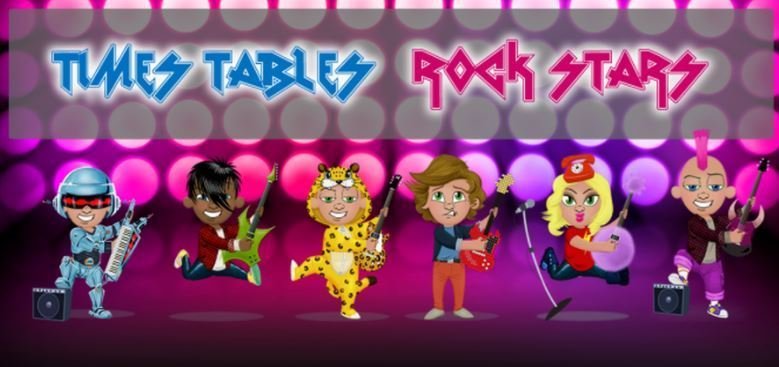 Every child in the class has their own log in details for TTR which were handed out at the beginning of the year. If you forget your details, please ask and I can get them sorted for you!
By the time the children reach the end of Year 4, they are expected to know all of their multiplication table facts at a good recall speed up to 12 x 12.
TTR is a great way for children to practise their multiplication tables recall. It asks the children both multiplication and corresponding division facts to ensure they know their multiplications really well.
The tables for the Garage mode is set by me and will change depending on your child's progress in the Times Table Challenge which takes place on Fridays.
Studio Mode is all multiplication tables up to 12 x 12 - this is where children's rock status comes from based on their average recall speed.
Soundcheck Mode is like the MTC (see below). Children are asked 25 questions and have 6 seconds to answer each question. Children can let the 6 seconds run out with a correct answer submitted and they will still achieve the mark - you do not need to press enter each time.
Multiplication Tables Check (MTC) June 2022
https://www.gov.uk/government/collections/multiplication-tables-check
In June 2022, the children in year 4 are expected to take an online multiplication tables check which tests the recall of both multiplication and division facts within 6 seconds. Therefore it is important that children are able to recall multiplication and division facts up to 12 x by the time they enter Upper Key Stage 2.
The National Curriculum specifies that pupils should be taught to recall the multiplication tables up to and including 12 × 12 by the end of year 4.
We are trying different ways in school to practise times tables but in order for the children to be able to recall them rapidly they need to be practising them at home too.
Please check your children's Times Table Challenge tracker in the front of their diary to see which tables they are on next in the challenge.
Here are some useful websites/free games to practise times tables
Click on the pictures to take you to the websites:

Times Tables Rockstars - this should reflect the times table that your child is currently working on in class

BBC Supermovers

Top Marks have a great selection of multiplication and division games - here are some favourites:
Hit the button - https://www.topmarks.co.uk/maths-games/7-11-years/multiplication-and-division
Number fact families - https://www.topmarks.co.uk/number-facts/number-fact-families


Tommy's Trek
Other useful links:
Multiplication Games: https://www.multiplication.com/games/all-games
Maths Trainer: https://www.mathsisfun.com/numbers/math-trainer-multiply.html
Maths Playground: https://www.mathplayground.com/index_multiplication_division.html
Times Table Games: https://www.timestables.co.uk/games/
Online Times Table test: www.timestables.me.uk
Tests to print: http://www.timestables.me.uk/printable-pdf-quiz-generator.htm
Year 4 team 2021/2022:

Class teacher - Mrs Bovell
Class support/1:1 - Mr Grady
Thank you for your ongoing support!
If you have any questions, please do not hesitate to message myself via Class Dojo or contact the school office on office@coppicefarm.notts.sch.uk.
Mrs Bovell
HOME LEARNING LINKS:
Maths:
https://uk.ixl.com/maths/year-4
https://www.bbc.co.uk/bitesize/collections/year-4-and-p5-maths-lessons/1
https://www.bbc.co.uk/teach/supermovers/ks2-collection/zr4ky9q
Spelling and Grammar:
https://www.topmarks.co.uk/english-games/7-11-years/spelling-and-grammar
https://www.bbc.co.uk/bitesize/collections/year-4-and-p5-english-lessons/1
http://primarygamesarena.com/Topics/Spelling
https://www.learninggamesforkids.com/spelling_games.html
https://www.everyschool.co.uk/english-key-stage-2-words.html
Reading Comprehension Games:
https://www.topmarks.co.uk/english-games/7-11-years/reading
General
https://www.bbc.com/education/levels/zbr9wmn
https://world-geography-games.com/
https://www.bbc.co.uk/bitesize/subjects/z2pfb9q
More times table resources found below: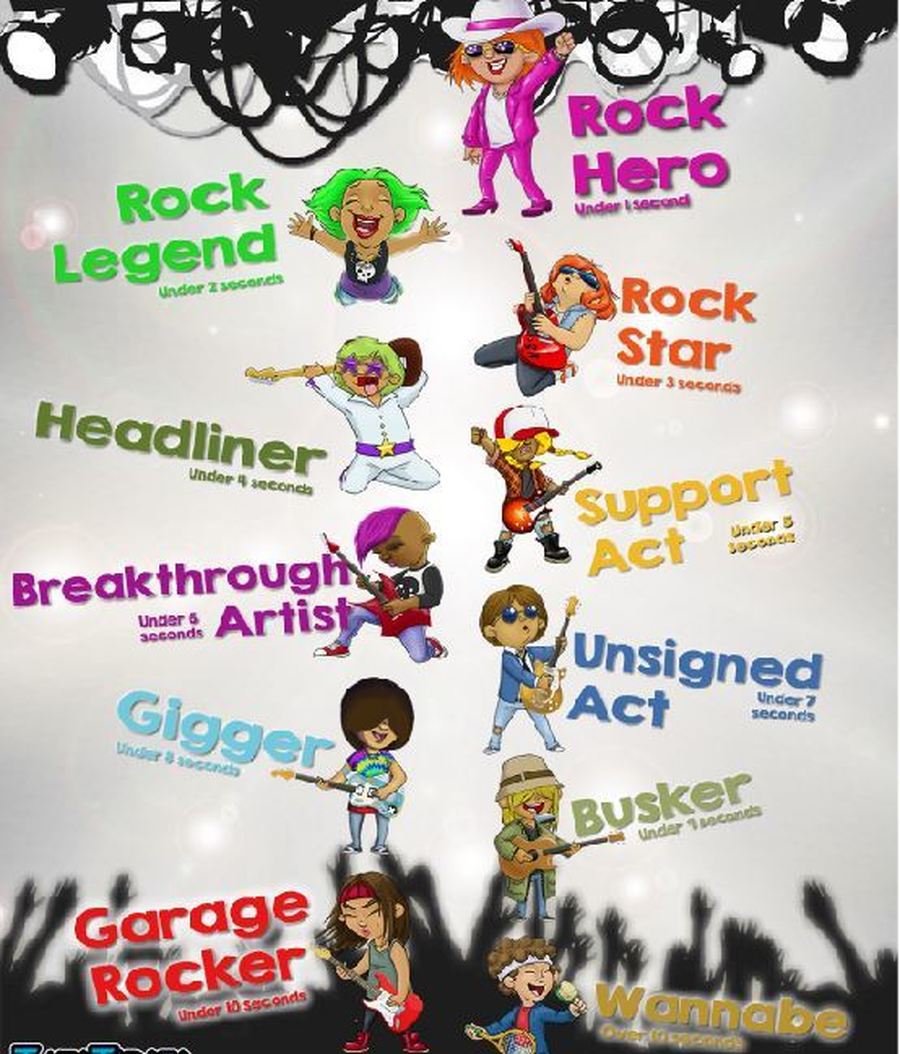 TOPIC - To discover more about earthquakes, we built earthquake proof buildings out of spaghetti and marshmallows to see if they would withstand a 15 second earthquake tremor. We had to make sure they followed certain criteria! Here are our results:
BUILDING BUG HOTELS IN FOREST SCHOOL
January 2022 - In our Maths session today, we looked at grouping and sharing using our hands and counters.
YOUNG MINDS 2021 #helloyellow