Coppice Farm Bus!
After having to park all of our big transformation plans when the pandemic hit, we are delighted to be back on track and our design team is very excited about finally being able to turn our design dreams into reality.
Watch this space for updates as our Learning Bus takes shape!
If you are able to help us - please get in touch!
Sept. 2022 - Things are moving.....
the BIG BUS WRAP has begun...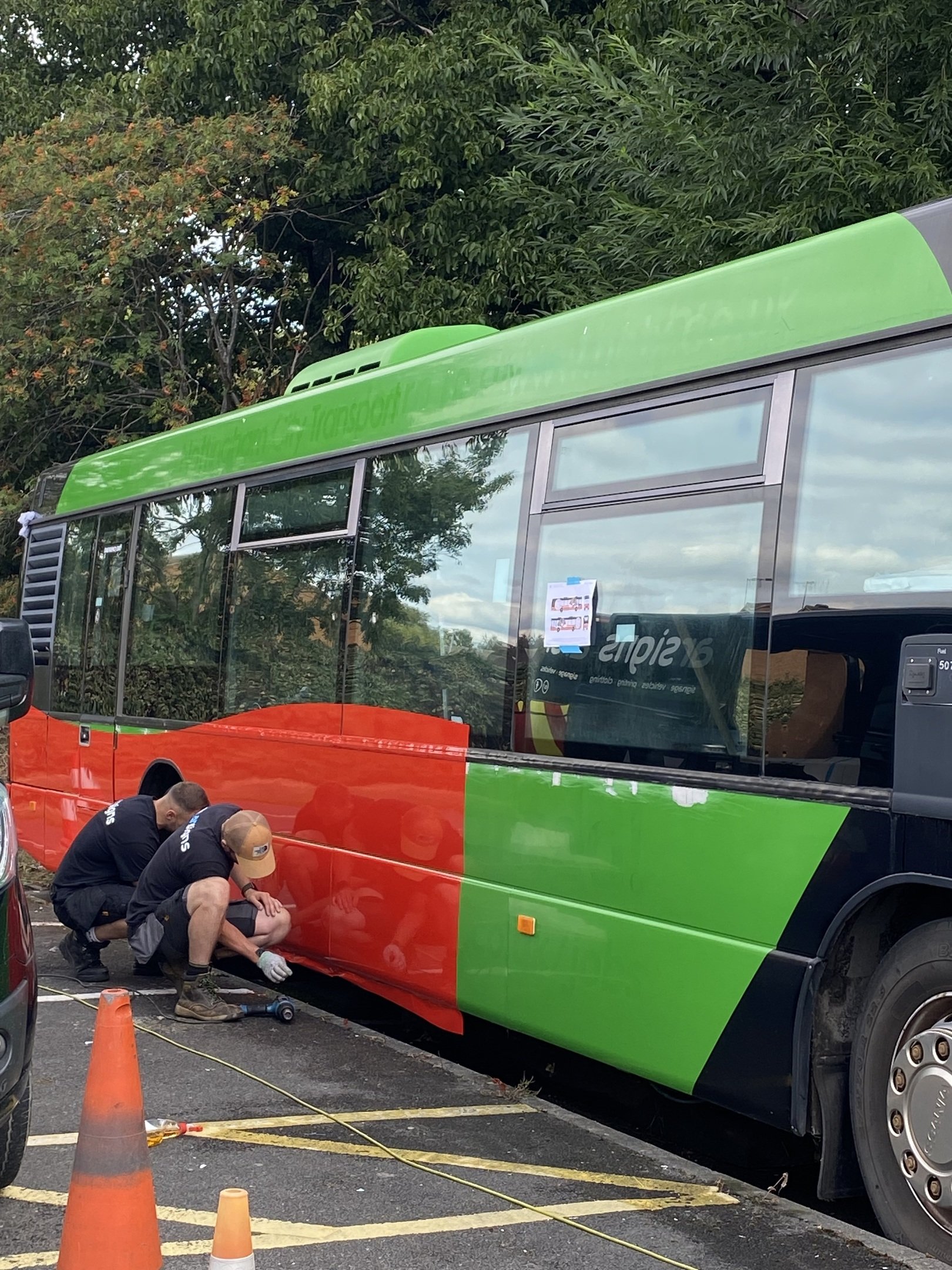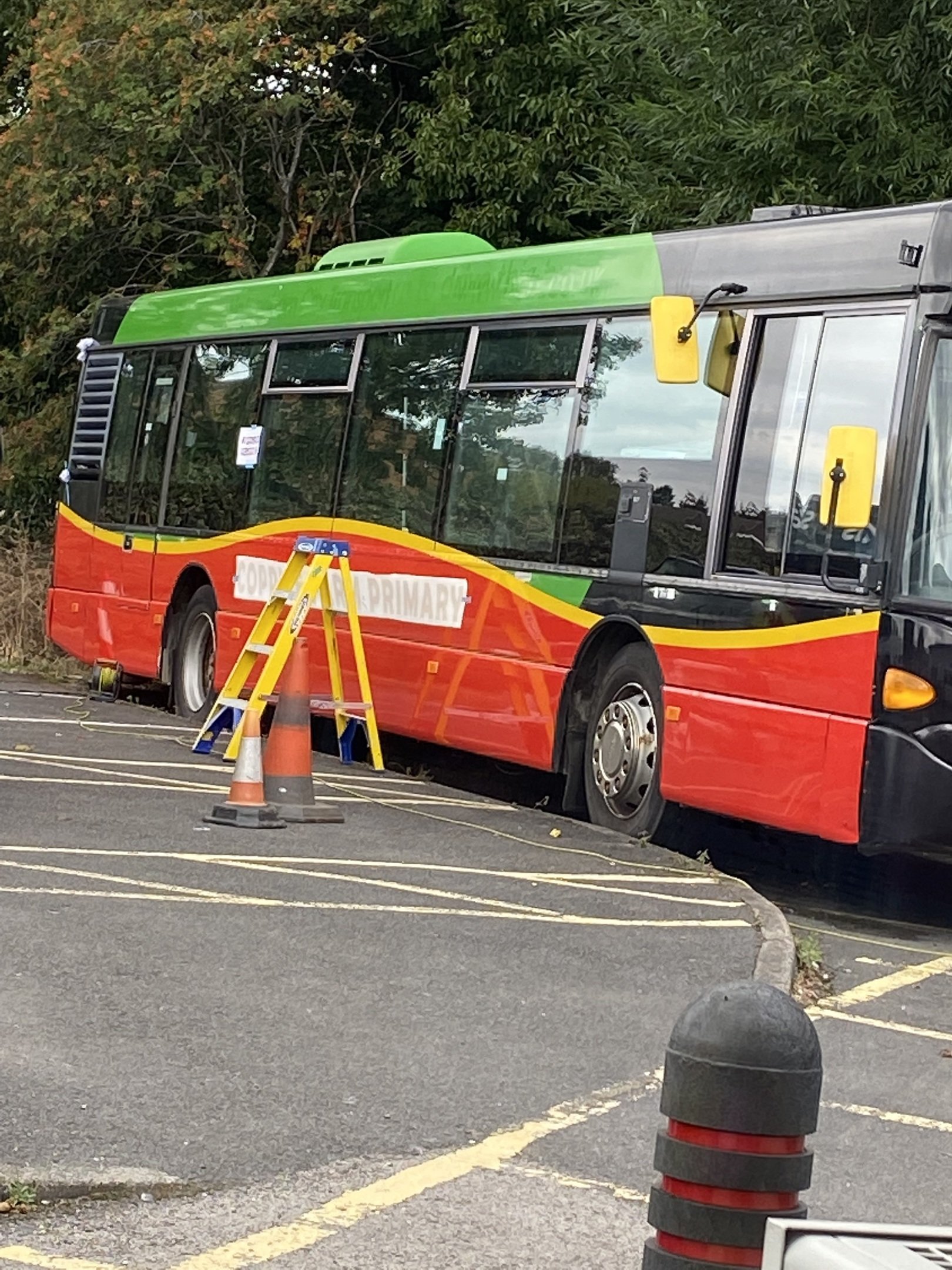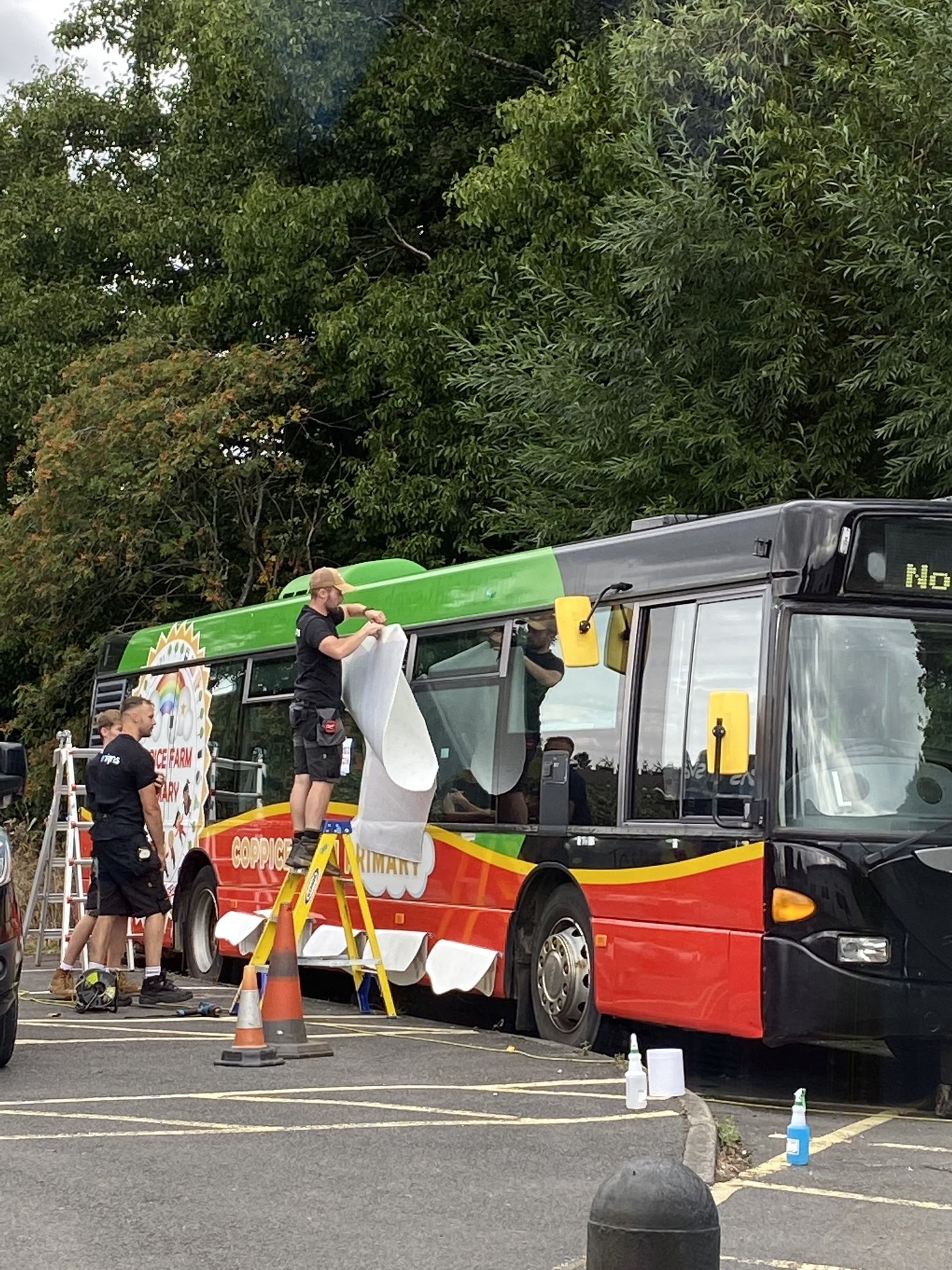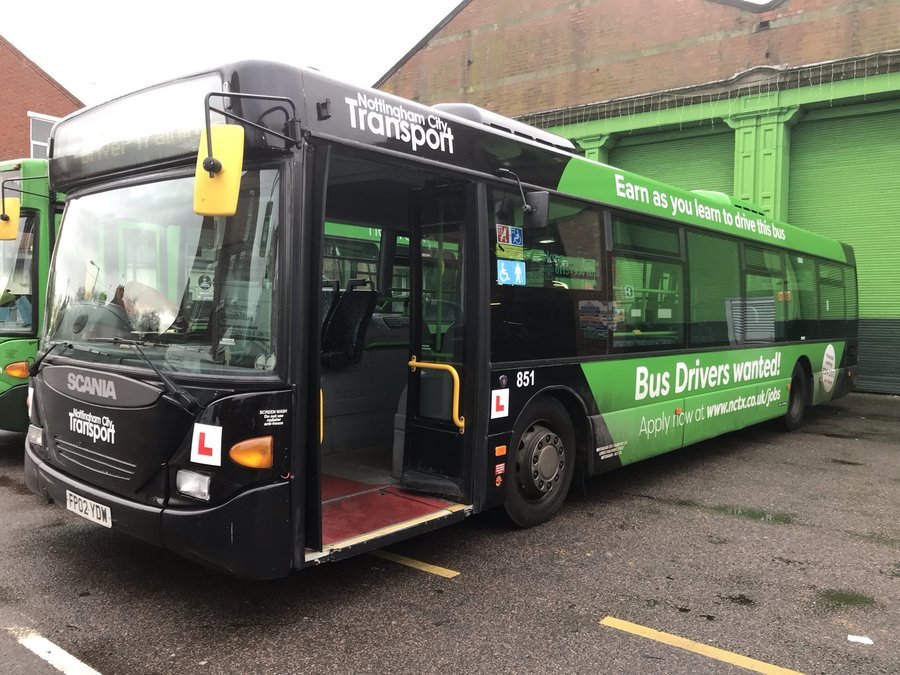 Back in December 2019, it was revealed to parents and children that NCT were kindly donating one of their own retired training buses to our school after deputy head, Ms Quarless-McGee, sent them a tweet asking them to donate one.
The bus will eventually be converted into a much needed extra learning space for our school.
Watch the video all about it from NCT here:
See photos below of the bus at the depot, preparation at school before the bus arrived, the bus being delivered and when local businesses came who have volunteered to help:
The children were very excited with the arrival of the bus and can't wait to start using it as a learning space for our school.
Bus Designs
Children at Coppice Farm were able to enter a competition to design the outside of our learning bus. Entries were £1 and all money went towards the funding of the bus project. Staff had LOTS of wonderful entries to look through.
Notts TV featured a great report! We're on at around 5mins 40sec.
Newspaper article links: