Reading
Reading Lead at Coppice Farm: Mr Terry
It is really important that children are given the opportunity to read regularly and have access to a range of different reading materials. Parents can support children and their reading through regular reading at home. Reading to and with your child every evening for at least ten minutes can make a dramatic difference to a child's achievement within school.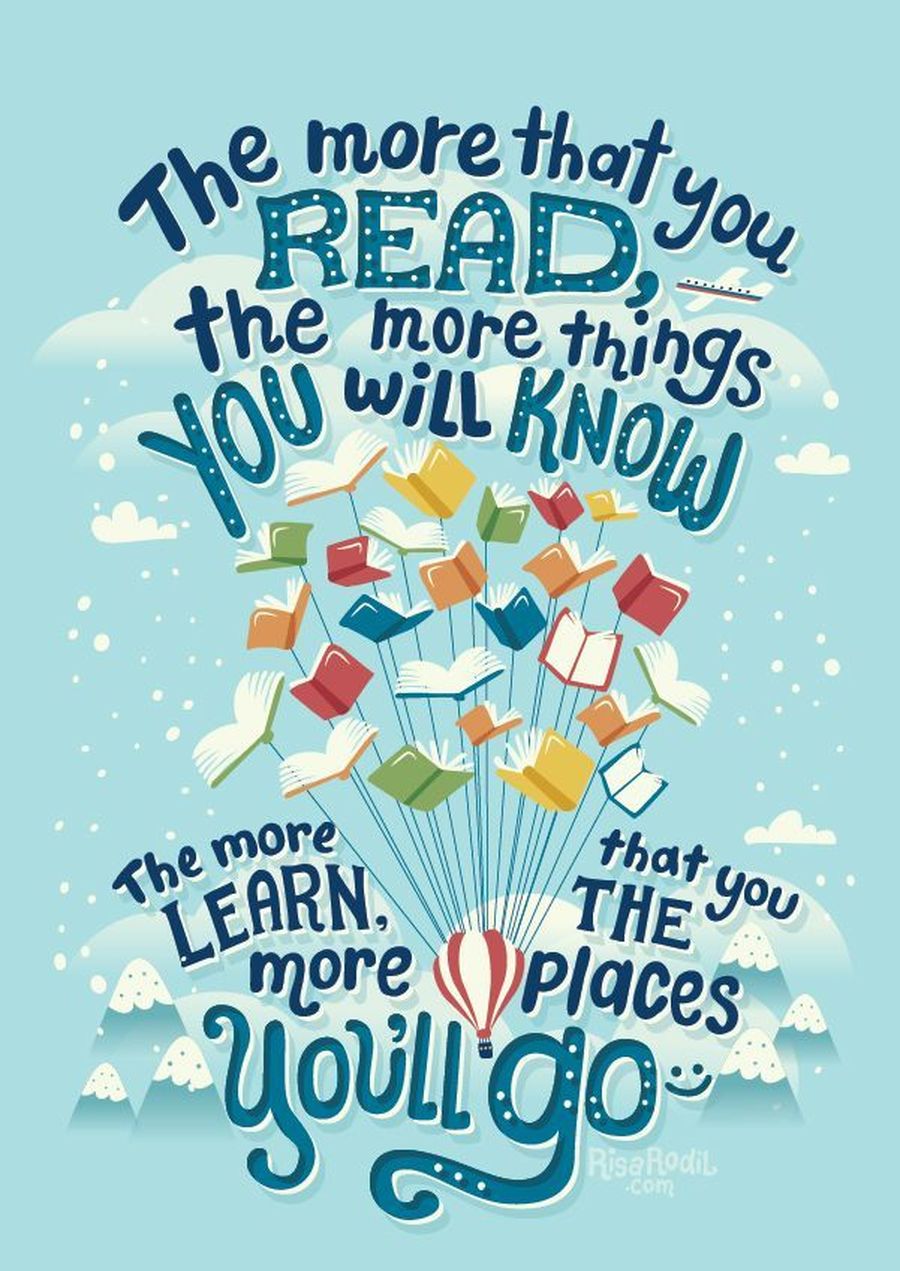 Why is reading so important?
Studies show that reading for pleasure makes a big difference to children's educational performance. Here's how you can get your child off to a great start.
Evidence suggests that children who read for enjoyment every day not only perform better in reading tests than those who don't, but also develop a broader vocabulary, increased general knowledge and a better understanding of other cultures.
In fact, reading for pleasure is more likely to determine whether a child does well at school than their social or economic background.
What difference can I make as a parent?
You can make a huge difference! Parents are important teachers in a child's life and it's never too early to start reading together.
Even before they're born, babies learn to recognise their parents' voices. Reading to your baby from birth, even for just a few minutes a day, gives them the comfort of hearing your voice and increases their exposure to language.
Building vocabulary and understanding
Learning to read is about listening and understanding as well as working out what's printed on the page. Through hearing stories, children are exposed to a wide range of words. This helps them build their own vocabulary and improve their understanding when they listen, which is vital as they start to read. It's important for them to understand how stories work too. Even if your child doesn't understand every word, they'll hear new sounds, words and phrases which they can then try out, copying what they have heard.
As children start to learn to read at school, you can play an important role in helping to keep them interested in books. Find out what interests them, help them to find books that will be engaging and fun, and spend time reading the books they bring home from school together.
How can I point them in the right direction?
Make sure that your child is familiar with language and books so they can see how enjoyable reading is. Some of the things you can do include:
reading aloud to your child, talking about the words and pictures, and sharing ideas about the book
reading yourself

– children who see adults reading, and enjoying it, are much more likely to want to read themselves
surrounding your child with books

– you don't need hundreds of books at home, but go to the library or bookshop regularly to borrow books, spend time together, browse and make choices. In this way, reading becomes a habit.
Most importantly, talk to your child. Spend time with them, doing simple activities (like cooking and making things). As you talk about what you're doing, you are helping them to learn new words. Later, when they see words written down, they've already heard them and know what they mean.
For more advice and guidance about supporting your child with their reading, click the link below:
Enjoy Reading - a guide for parents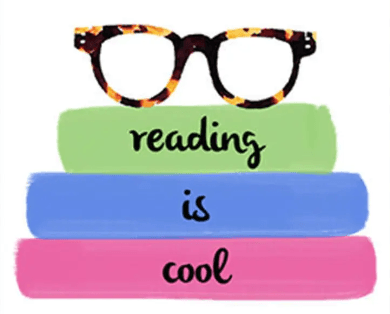 Reading at Coppice Farm
Our expectation is that all children read at least four times a week at home, recording all reading in their reading diary which will be checked each week.
Each time they achieve their four+ reads they will move forward on their class reading tracker. Children who continually read four or more times every week will be rewarded each term with a choice of activities.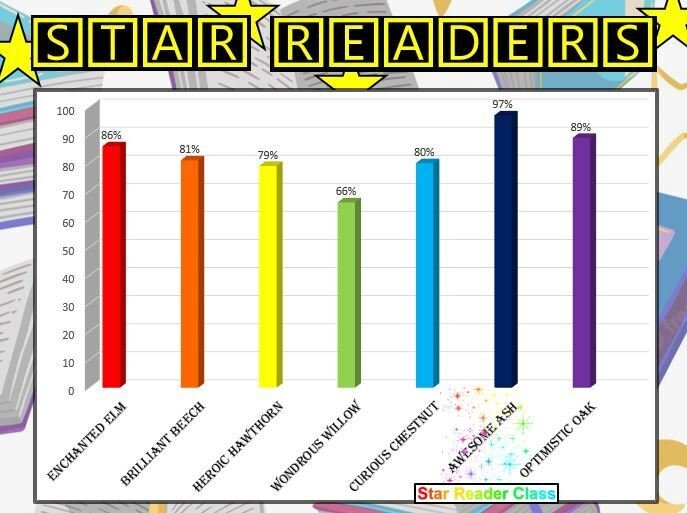 Coppice Farm Super Star Readers League
As part of our four weekly reads challenge in school we hold a Super Readers League.
Class reading scores are collected each week and the class the highest score (the most children who have completed their reading at home) is awarded our Super Star Readers of the Week trophy and get additional break time!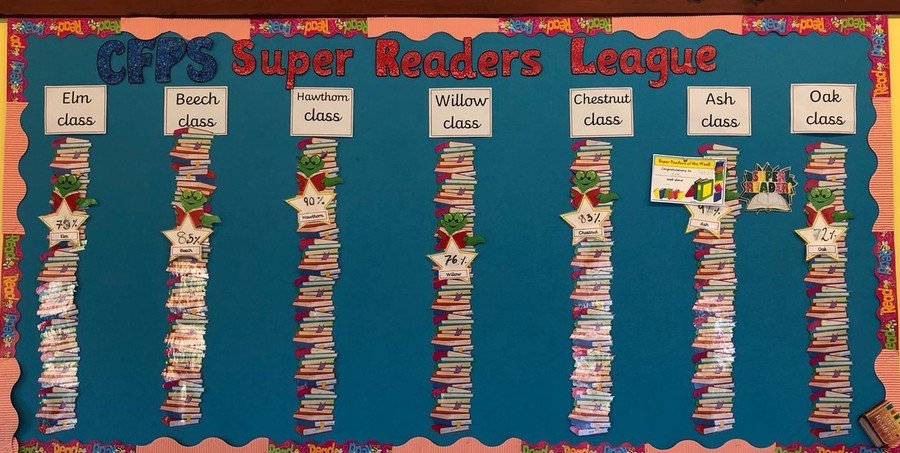 Celebrating all things reading
We love reading at Coppice Farm Primary School and we celebrate this a lot throughout the year!
Take a look below at what we have been up to!
World Book Day!
March 2020
Our Lantern Designs
The WBD whole school challenge this year was for each class to select a favourite book and decorate a class lantern in that theme. Coppice Farm definitely rose to the challenge. Take a look at the amazing lanterns on display in our school library!
Book in a Box!
Our amazing pupils took the time to create some of their favourite books in a box. Take a look at some of the fantastically creative entries we had this year!
Kidnap The Parents!
World Read Aloud Day 2020
As part of world Read Aloud Day, the Coppice Farm pupils took it upon themselves to 'Kidnap the Parents!' and spend a lovely afternoon sharing books with friends, family and staff!
Keep an eye out for another Kidnap the Parents event coming soon!