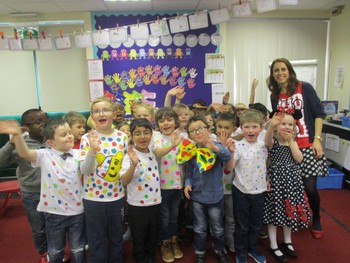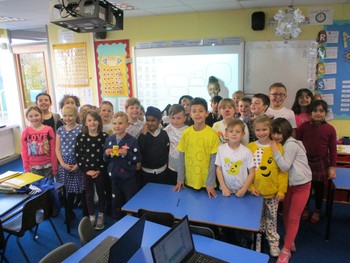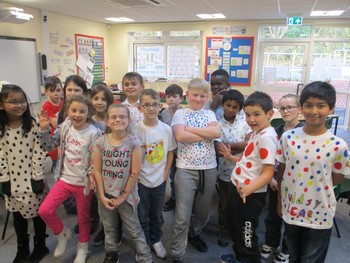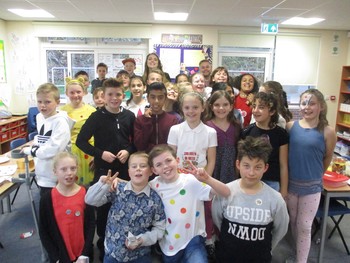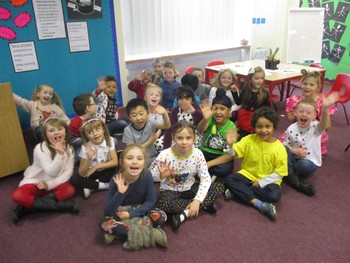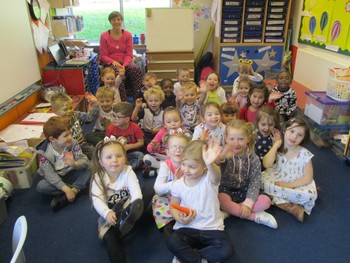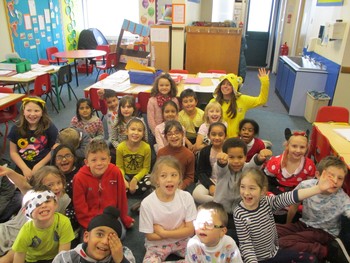 Hawthorn Class - Year 2, Key Stage 1
Year 2 Curriculum (click)- A guide on what your child needs to learn in Year 2 and how you can help.
Welcome to Year 2!
I hope you have all enjoyed the summer break! It is lovely to welcome all the children back to school into Year 2. I look forward to hearing their stories about all the wonderful things they have been up to over the last few weeks! If you have any questions over the next few weeks or wish to speak to one of us, we are always very happy to help and either myself or Mrs Pragnell will be on the door at the beginning and end of the school day.
Miss Hislop.
On Wednesday 10th October we had a fun time making Arctic igloos using marshmallows! We have enjoyed learning about Inuit people using the story of 'The Polar Bear Son.'
On Wednesday 3rd October we used icing sugar solution and food colouring to create our own Northern Lights pictures! Although we got a bit sticky and messy we had a lot of fun watching the colours spread out across the page!
On Wednesday 26th September, we investigated how polar bears keep warm in icy water! We learnt that their blubber helps to keep them warm and help them to survive!
On Friday 21st September Year 2 enjoyed finishing their polar bear artwork! Finally, we ended the week in our favourite way - Cosmic Yoga!
Topics this term
Our topic this term is 'Frozen Planet' and 'Famous Explorers.' We will be studying a wide range of exciting texts on this theme in our English and topic lessons. In science we will be learning about polar habitats and food chains, as well as the life cycle and anatomy of an Emperor penguin. We will carry out investigations such as making an explorer's compass and how polar bears keep warm in such a cold habitat. Our topic lessons will focus on the continent of Antarctica, and the location of the North and South Poles in relation to the equator. We will study the climate in these extreme parts of the world and how they compare to the UK. We will study Ernest Shackleton and Captain Scott as famous polar explorers and Edmund Hillary's conquest of Mount Everest!
Reading
Please make sure that you read with your child as often as possible, and at least 3 times per week. This really does make a difference in helping children to enjoy reading and helps to reinforce their phonics learning! Your child can change their reading book as often as they wish. Targets for your child's current book band will be stuck into reading diaries shortly.
P.E Kit
On Mondays and Tuesdays children will be taking part in P.E. sessions. This is often likely to take place outdoors – please ensure your child has an outdoor P.E. kit in school! On P.E. days children should come to school in their uniform as normal and they will get changed before and after their P.E lesson.
Forest School
Forest school will take place on Thursday afternoons. We aim to resume these as soon as possible whilst the weather is still nice, so please make sure that kits are in school on Thursdays please! These can be brought to school in a named bag and should include wellies and old clothes you do not mind getting dirty!
Homework
Homework this year will consist of spellings to be learnt and a spelling activity to match. These spellings will not be formally tested. Spelling homework will be given out on a Friday, and collected in on Wednesdays.