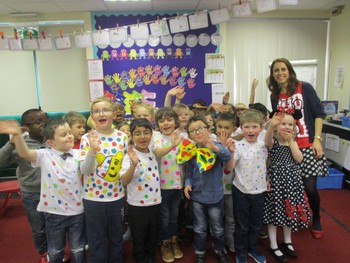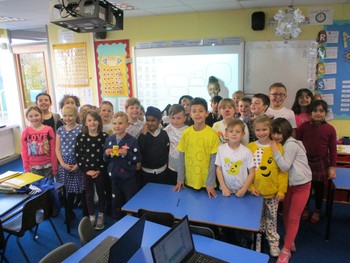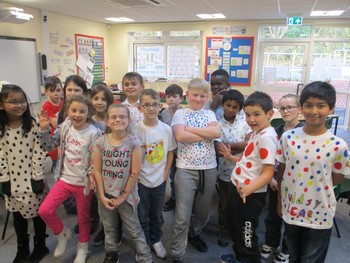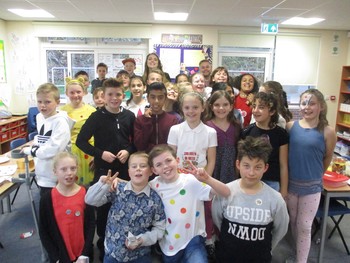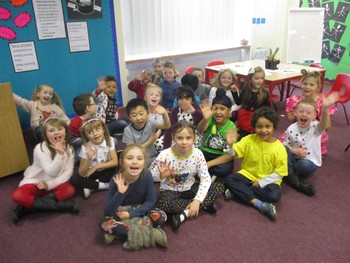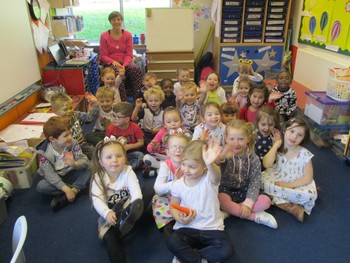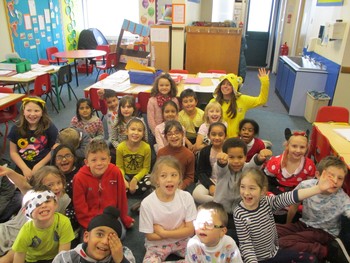 Welcome to Beech Class
Key Stage 1
Our teachers are Mrs Heath and Mrs Jefferson
Please click here to view the Year 1 Curriculum (click)
Summer Topics 2019

A house made of...
Ready Steady Grow
PE kits
These should be in school at all times.
These need to include: White T-shirt, black or dark coloured shorts, joggers, hoodie or jumper and trainers. Please make sure all items are labelled with your child's name.
FOREST SCHOOL 26.6.19
Today we found different flowering plants. We love going to Forest School.
FOREST SCHOOL 19.6.19
We had a great time identifying trees. We found Beech, Hawthorn, Willow and Horse Chestnut trees. We got very muddy. Even Mrs Heath fell over in the mud!
FOREST SCHOOL 5.6.19
We went on a colour hunt, climbed trees and explored. We had a great time.
We have been learning about materials that houses are built from. We have learnt about lots of different types of houses too. On Wednesday 8th May we had a go at building with ice (like an igloo). It was very hard but lots of fun...
BRIDGE BUILDING - 25th April
This half term we are learning about different materials. Today we have been building bridges with straws to decide if they are a good material to use.
Trip to Nottingham - 4th April
As part of our topic of Nottingham, we took a trip on NCT buses into Nottingham and visited the Justice Museum and had a fantastic tour of the caves.
Phonics Fun Afternoon...
Thank you to all the parents who joined us for some phonics fun on Wednesday 27th March. The children enjoyed sharing their phonic knowledge and the parents and children enjoyed playing a range of phonics games.
Don't worry if you couldn't make it. All the children brought a phonics information pack for you. Children will also be bringing home a phonics pack to share with you for the Easter break. If you have any questions please come and ask me.
Mrs Heath.
In class we are learning about famous people from Nottingham. All the people we are learning about have a tram named after them.
Today (4.3.19) we learnt about Jesse Boot, the founder of Boots the Chemist. His father started selling herbal remedies and Jesse developed the business. We made our own 'herbal remedies' (potions). The children had lots of great ideas of the potions they could make, including: impossible potion, funny potion, love potion, smart potion.
Today (4.2.19), we performed our Lion King dance. We have been working hard all half term to learn it. We have really enjoyed PE this half term.
Our Christmas Party was a lot of fun. Thank you parents for providing the food and sending the lovely party clothes. Merry Christmas to you all.
We have been making poppy wreaths for Remembrance Day 11/11/18
In PE we have been doing gymnastics and we tried to make the letters of our name.
We have been finding out about the festival of Diwali. We looked at traditional costume and tried some traditional food. We made some Diwali fireworks to decorate the classroom. We had lots of fun
We have had a really busy half term back at school. Have a look at some the work we have been doing.
White Post Farm Visit
We loved handling the animals and finding out all about them from Craig and Denise. We hope you enjoy these pictures. (Sorry about the delay we've had some technical issues with the website.)