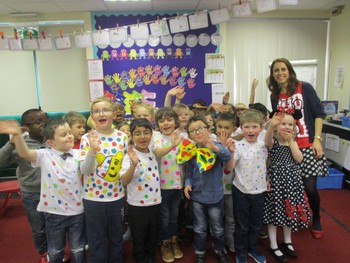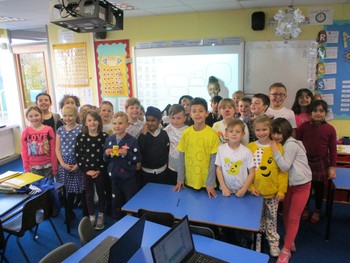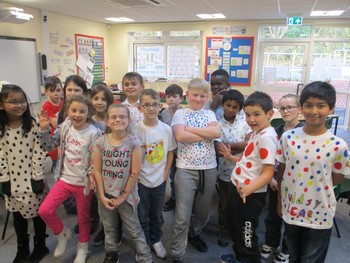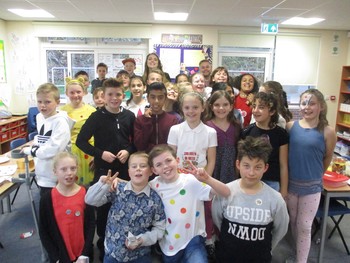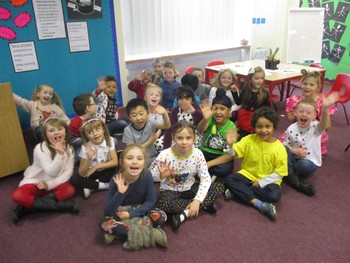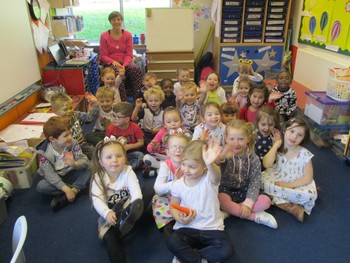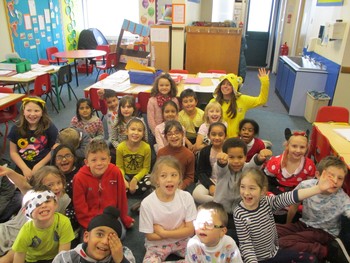 Chestnut
Year 4 Curriculum guide and how you can help (click)
Welcome to Year 4!
I'm Miss Ife, the year 4 teacher at Coppice Farm Primary School. This page is dedicated to information about year 4, useful information across the school year we are involved with and a celebration of our hard work!
P.E. this half term (Summer 1) is taking place on a Friday. We will be outside doing fencing, weather permitting.
Summer 2018 Newsletter
Below is the Summer 2018 newsletter which contains important information about the year. You should have received a paper copy of this but if not, just let me know and I can get one to you.
Fencing
Over the last few weeks, the children have taken part in a series of Fencing lessons. They have learnt the 'on guard' position, attacking and defending. Here are some photos so far.
Sports Relief - 23rd March 2018
Today, the children all came to school dressed in their sporting gear.
We ran a mile around school which meant a grand total of 8 laps of the playground, 4 laps of the kickabout and 2 laps around the school building! Phew!
Then in the afternoon, the children enjoyed helping to raise money by buying cakes and taking part in activities in the hall. Some of the activities had a prize for first place and Violet won an Easter egg! She managed to get the most skittles in the bowl using chopsticks in 30 seconds. Egg-cellent work ;)
World Book Day - 8th March 2018
Even though WBD had to be re-scheduled due to the weather, the children were still enthusiastic about the event. The children dressed up in some great costumes and so did the staff! We had a class swap reading session, where we linked up with Beech class and children paired up to read with each other. Then we had a book quiz and made our own corner bookmarks. A wonderful day had by all!
Best dressed - Matthew Sansom (Horrid Henry)
1st Place book competition - Sophie Li
Runner Up book competition - Armani Landa
Poundfit style dance lessons - 16th Feb 2018
As part of our P.E. lessons this half term, the children created their own 'poundfit' style dances. They listened to the beats in a song and choreographed a routine to it. The children really enjoyed the sessions and Mr Lindsey was very impressed! Here are some of the results of some very hard work!
Drawing the landscape outside - 12th Feb 2018
Magna Science Adventure Centre - 7th Feb 2018
We had an excellent day with year 3 at Magna. We visited the 4 pavilions - air, fire, water and earth. The children were able to freely explore each pavillion and make use of the interactive resources there. The fire tornado was a big hit!
Still life drawing
Chestnut drew a still life set up inspired by Paul Cezanne.
Colour Mixing
Miss Saunders taught the children about primary colours and then the children mixed the primary colours to create secondary colours. Afterwards, they used white to create a lighter shade of each.
Nature Walk (11/01/18)
As our Forest School area is currently out of use due to being very waterlogged, we went on a nature walk around school instead. The children were thinking about what they could see, hear, smell and feel as they walked around different parts of the school.
Solids, Liquids and Gases
As part of our topic, Magic Mixtures, the children have been learning about solids, liquids and gases. Miss Saunders took the children outside and they discussed the particles in each state. The children then acted out how the molecules in each state behave. Can you guess which state the children are acting out in each photo?
Digestive System Model
The children were very confused when they arrived in the classroom this morning. There were black bags taped to the carpet with masking tape. What was going on?
As we have been learning about the digestive system parts and their functions, we recreated the digestive system using everyday objects. We 'digested' some biscuits and a banana with the children helping at each stage and some got very messy - which they really enjoyed! The carpet, however, stayed nice and clean - hence the bin bags!
Mystery solved!
See the pictures below...
Typing Skills (01/12/17)
In ICT this week, the children have been working on their typing skills, using all fingers on the keyboard as opposed to typing with just one finger. Some found it very tricky and others found it much easier.
Fruit Faces
For our 'Food Glorious Food' topic, we have looked at the work of the artist Giuseppe Arcimboldo. He painted portraits made from different foods. The children planned and drew their own self-portrait made from fruits and vegetables. Here are some examples.
Newspaper report interviewing (Week beg. 13/11/17)
Our English topic is Newspaper reports and this week we have been looking at the story of Little Red Riding Hood. We have analysed a newspaper article based around the woodcutter's experiences.
The children had to interview some of the characters as newspaper reporters. Here are some photos of the children interviewing the wolf.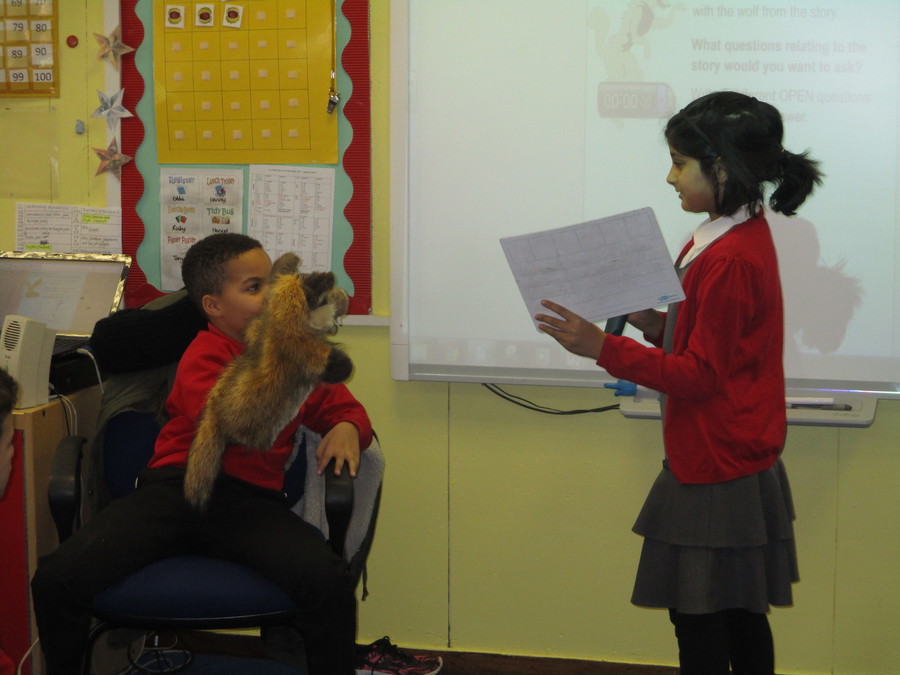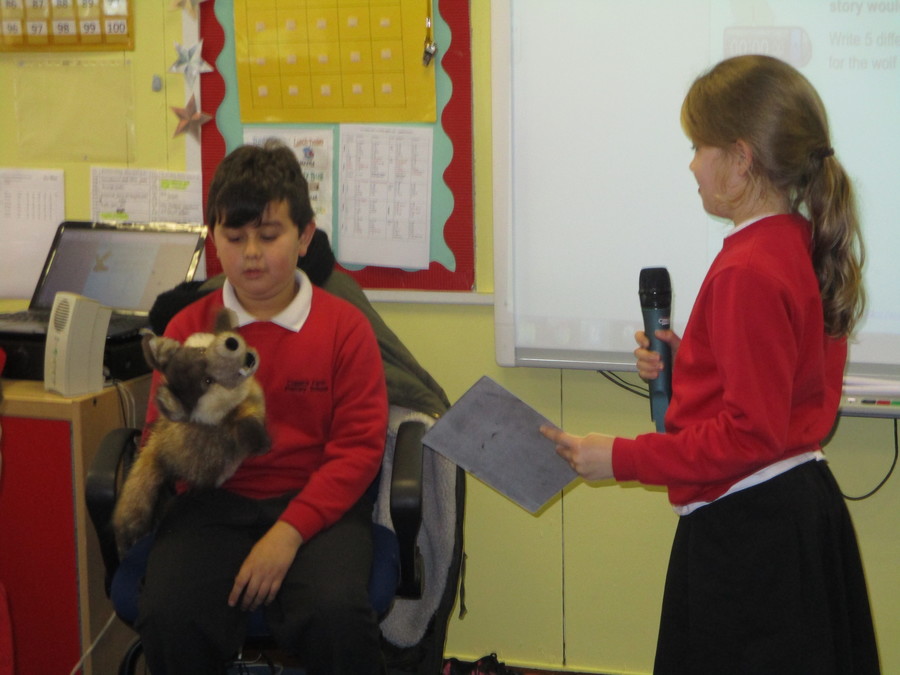 Forest School
Here are some photos from the last few forest school sessions.
Remembrance Day
On Wednesday (8th Nov) Chestnut class did a little assembly for the whole school about Remembrance day. We talked about what the day was for, why we wear poppies and who we might think about during the 2mins silence.
Then on Friday (10th Nov) we had a session in class where the children made their own split-pin poppies.
Roman Day!
Chestnut and Willow thoroughly enjoyed our Roman day. We made laurel leaf headdresses, marched to Roman commands in Latin, tasted Roman foods, played a Roman board game and looked at some Roman artifacts. It was a wonderful day and the children really made an effort with their dressing up!
Harvest Festival - Friday 13th October 2017
On Friday 13th October, KS1 and KS2 took part in a Harvest Festival assembly where the parents were invited to watch. Class Chestnut performed a poem. Each of the verses were performed by a different group, with the children coming up with the actions. We really enjoyed the assembly. Each class had put in a lot of hard work.
Thank-you for all your food donations. As a school, we were overwhelmed with your generosity!
Forest School - 12th October 2017
After listening to the folktale from last week, we were thinking about saying thank-you to others. The children gave examples of who had said thank-you to them today and how it made them feel. At forest school, we made some thank-you bracelets from items found and gave it to someone else in class.
Maths this week (9th October) - Pictograms
Class Chestnut have been learning about how to interpret and draw pictograms. On Friday, they independently collected their own data and drew a pictogram to show this.
Forest School - 5th October 2017
The children listened to The Origin of Fire: An Apache Folk Tale. In the story, the fox mixes coloured earth with water to create natural paint. We tried this today and the children painted a picture of fire using these paints.
Forest School - 21st September 2017
Today at Forest school, the children took part in a colour hunt where they had to find examples of different colours in the environment. The children found lots of colourful leaves and plants!
First forest school session of the year!
Here are some photos of what the children got up to!
Maths - Place Value Game
This week in Maths, we have been looking at numbers beyond 1000. For this game the children worked in pairs. Each player took turns to throw the dice and decide which of their 4 boxes to put the number in they had just thrown. Firstly, they were trying to make a number larger than their partner's. Then the player with the smallest number was the winner. Finally, the children had to decide on a target number and whoever's number was closest won. The children had such fun!

08/09/17
It has been great getting to know the children over the past 2 days. They have designed their own piece of our 'CHESTNUT' display shown above. It looks so good!
The children have also designed a puzzle piece all about themselves. They talk about what they are good at, what their favourite thing is and what they would like to get better at this year. Each piece has been displayed on our classroom wall.