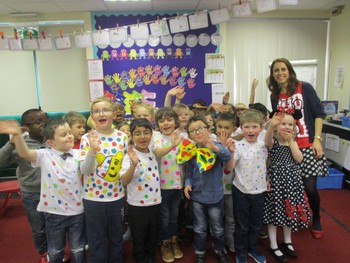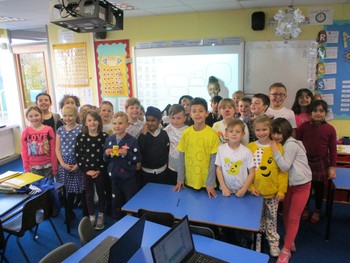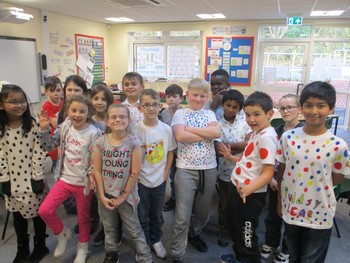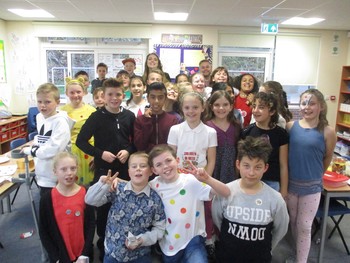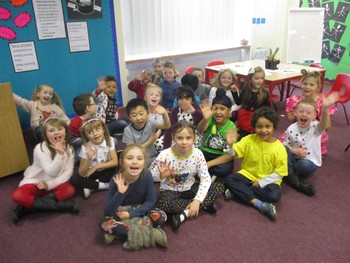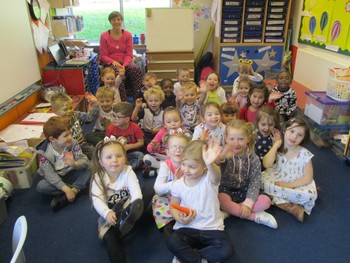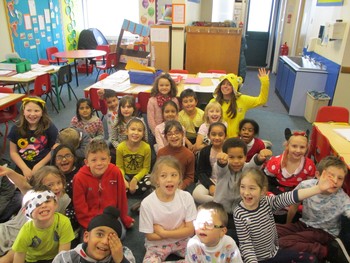 Chestnut
Year 4 Curriculum guide and how you can help (click)
Welcome to Year 4!
I'm Miss Ife, the year 4 teacher at Coppice Farm Primary School. This page is dedicated to information about year 4, useful information across the school year we are involved with and a celebration of our hard work!
*** P.E. for Summer 2017 ***
P.E will take place on a Thursday for Summer Term 2017. Please make sure your child has appropriate clothing for both indoors and outdoors.
Congratulations Tennis Team!
Congratulations to the tennis team in Class Chestnut. Jake, Charlie, Charlene and Chloe went to a tennis tournament in Woodthorpe. They had a really great time and were able to show off their skills. Well done!
Stone Age Cave Painting
The children are really enjoying our Stone Age topic. We have looked closely at different examples of cave paintings and the children created their own pictures.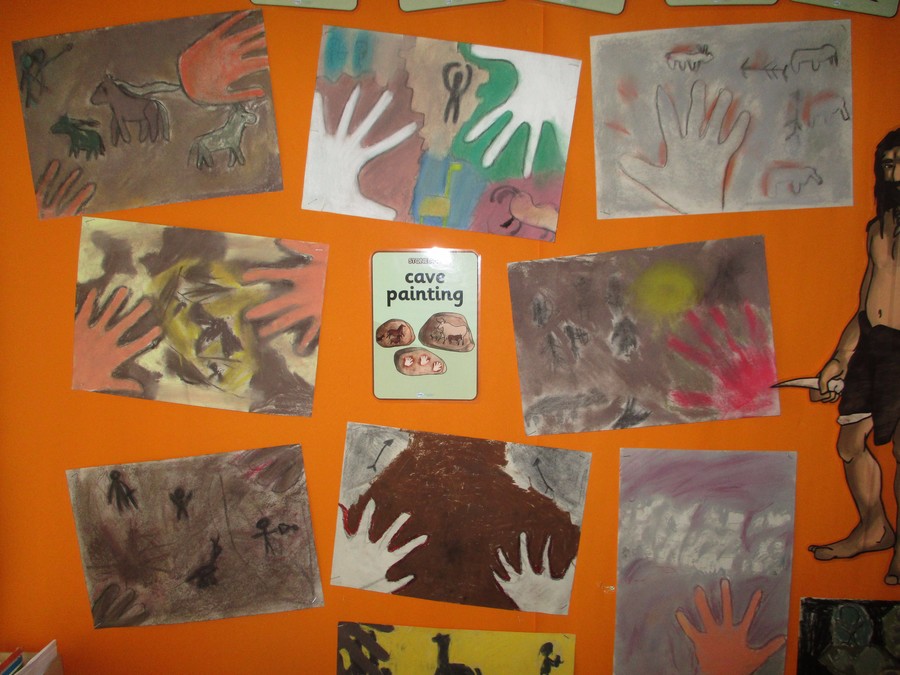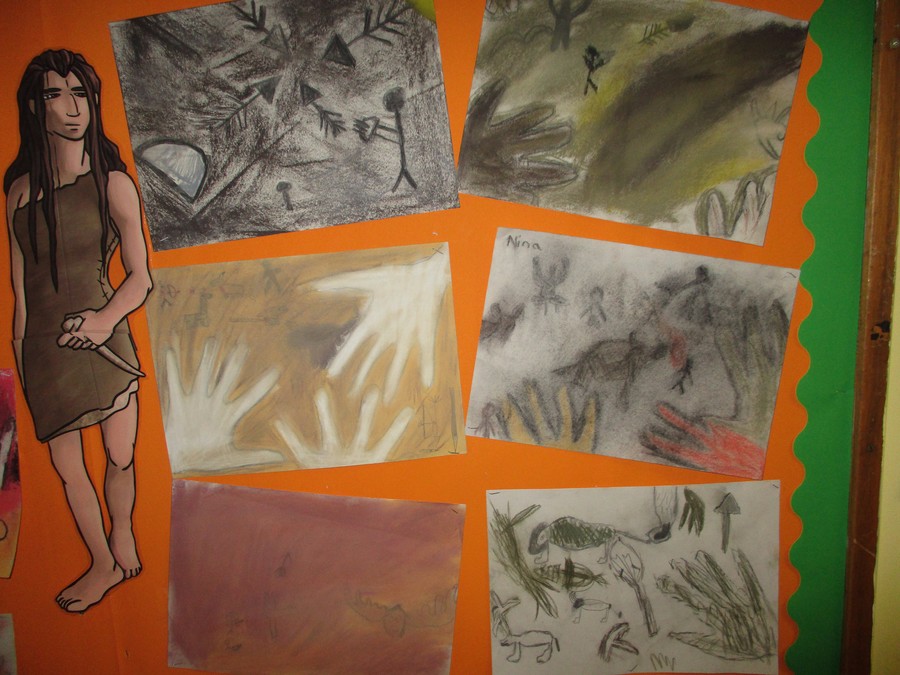 Forest School (27/04/17)
Chestnut class enjoyed their first Forest School session of the year today. First of all, we went over the rules in the log circle, which many could remember from last year with Mrs Miller. Then the children went exploring the environment and really enjoyed themselves. Take a look at the pictures.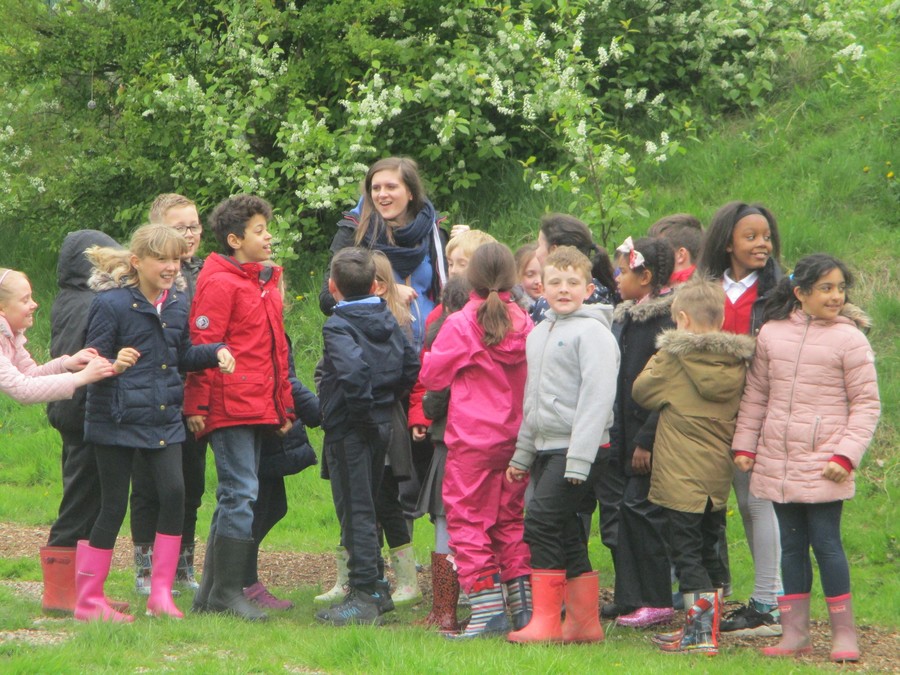 Easter Homework
For the homework over Easter, I asked the children to bring in 2 items which represent what they have done over the holiday. These could be in any form they wish. Here are some of the ones we have seen so far.
Egg Rolling
The children really enjoyed our egg rolling competition last half term. Children had put lots of effort into decorating their eggs. Rolling them towards a target was much harder than it looked! Alanoor managed to get the closest and won the Easter egg, well done! Take a look at the action shot of the winning roll.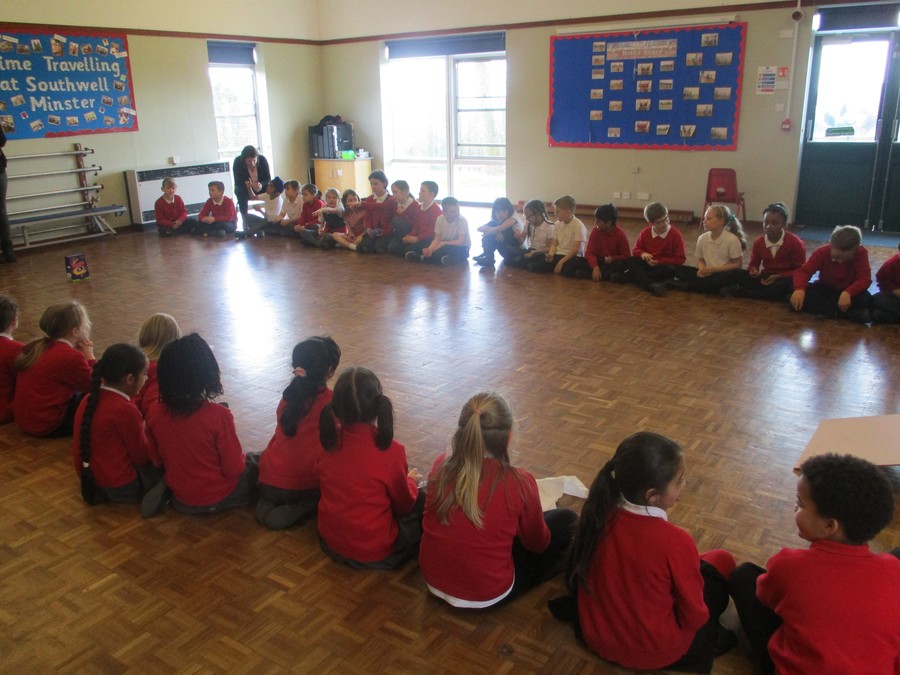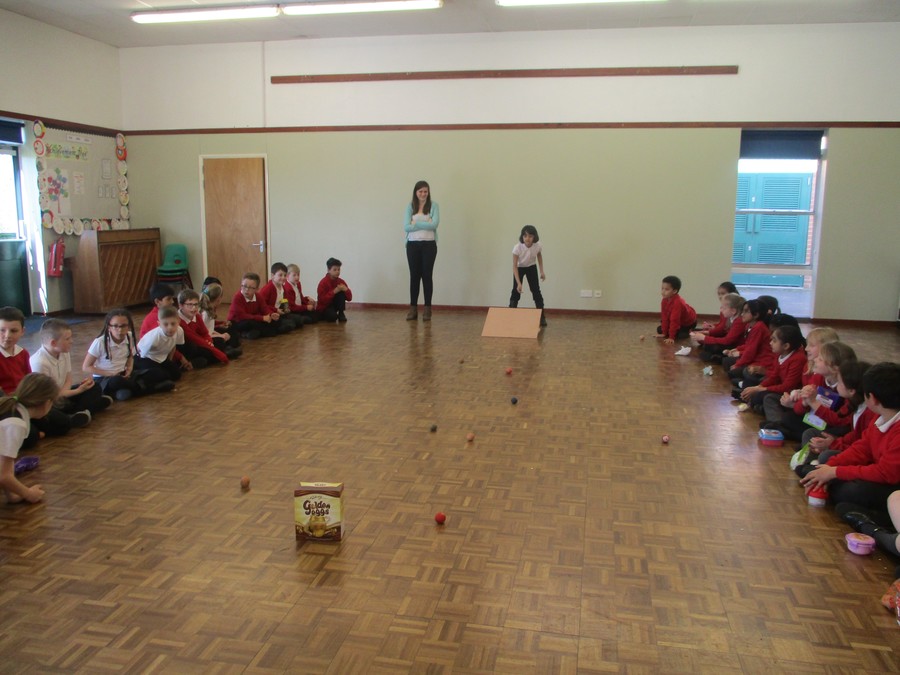 World Book Day
World Book Day was a huge success across the school. The staff and children came dressed as book characters for the day. In class Chestnut, we discussed our favourite books with our friends and completed a book review. We also had a book quiz and made our own corner book marks. A fun day had by all to celebrate books and reading! Don't forget to spend your £1 World Book Day voucher!
Twycross Zoo
On Wednesday 8th February, Class Chestnut and Class Willow went on a trip to Twycross Zoo as part of our topic work. The children really enjoyed themselves and their behaviour was something to be very proud of. Have a look at some of the pictures!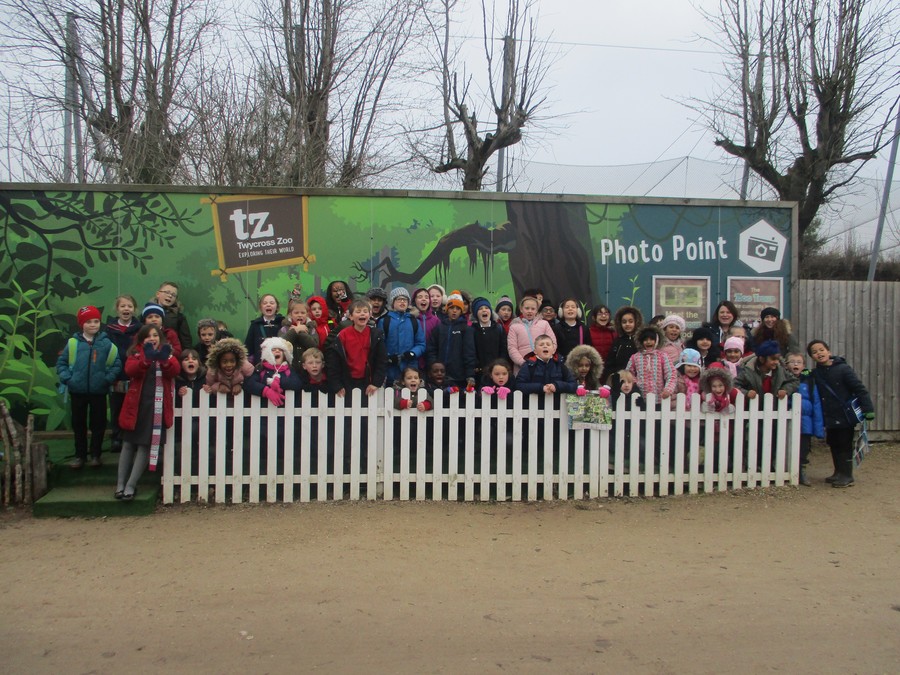 Taking Maths Outside...
Mr Sprenger has been teaching in Class Chestnut for the past few weeks. For some of his Maths lessons, the children have been working outside.
The children were put into groups and given some clues to work out 3 shapes. Then the class went outside and each group had to create those given shapes out of sticks.
For teaching measuring and graph work, the children created their own paper planes in class and then went onto the playground. The children took turns in pairs to throw their plane and then measure how far the plane went. The results were recorded and then used to create a graph back in the classroom.
Animal Kingdom Art
As part of our topic work, the children have created some sunset silhouettes. They created backgrounds using chalk pastels, carefully selecting and blending the warm colours. Afterwards, they drew out the animals onto black paper, cut them out and stuck them on top. They look very effective. Take a look at our amazing work!
******************* Important Information for the year ********************
P.E.
Tuesday is Games day. Please send your child into school in a suitable outdoor kit.
Thursday is currently our P.E. session, this may change to a Monday over the course of the year.
Please make sure your child has black shorts, a white T-shirt and plimsolls or trainers, which can be kept in a drawstring bag on their peg, ensuring all clothing is named.
Please note that children should have their kit in school at all times.
Hair should be tied back and earrings removed for all P.E. activities.
Homework
Homework will be handed out on a Friday and should be returned the following Thursday, allowing the children a week, including the weekend, to complete it. Homework topics will relate to the work we have done that week. The children will be given a homework folder to keep their work in.
The children will be given spellings to learn. These will be handed out on a Tuesday and the children will be tested on these the following Tuesday.
There will be regular timestable tests which will take place on a Friday. These will be both multiplication and division facts. The specific timestable will be written on the homework sheet.
Reading Wall
The children are expected to read each night.
As an incentive in class, we have a reading wall which the children move along each time they read at home and it is recorded in their diary. When they have read a certain number of times 25, 50, 75 etc they receive a certificate and a small prize.
Please ensure you write in their diary that they have read and signed it.
Our Topics this year:
Autumn 1 - Rainforests
Autumn 2 - Toys
Spring 1 - Animal Carnival
Spring 2 - Light Fantastic
Summer 1 - The Flintstones
Summer 2 - Volcanoes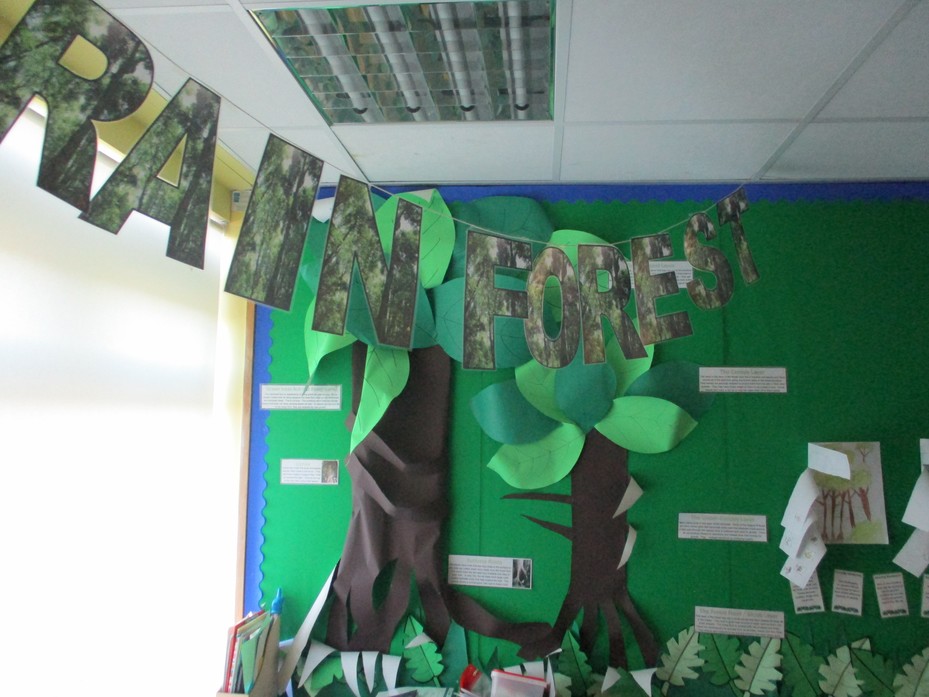 Autumn 1 - Rainforests
The children have enjoyed our Rainforest topic, learning about the Amazon Rainforest.
Geography - We have been using maps to locate the Amazon and other South American countries. We have also compared parts of South America with England through the use of ICT, using Google maps.
Science - We looked at the different Rainforest layers and the animals/plants you find within them. The children remembered these through song! Here are the lyrics below:
We have also studied the different parts of a plant and their functions.
Art - For Art, we looked at the work of Henri Rousseau, an artist who painted pictures of the rainforest although he never actually visited them!
We sketched different elements of his paintings and then focused on a particular picture of a toucan. The children recreated this using pastels.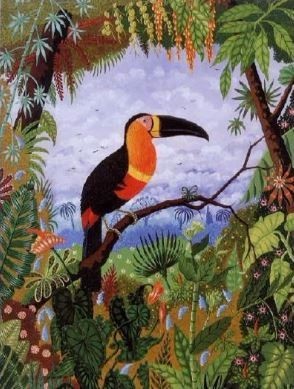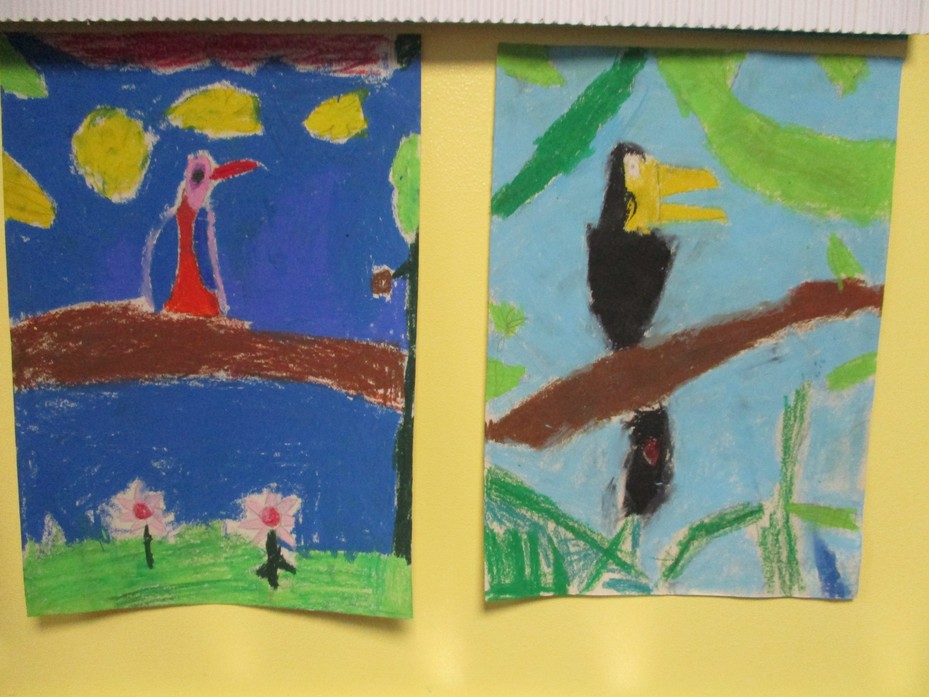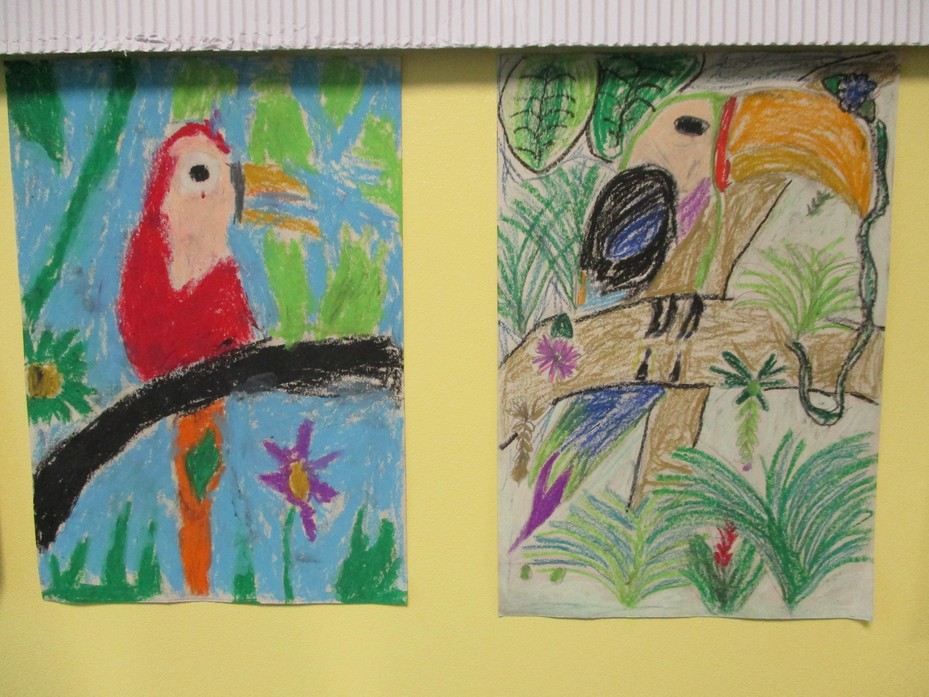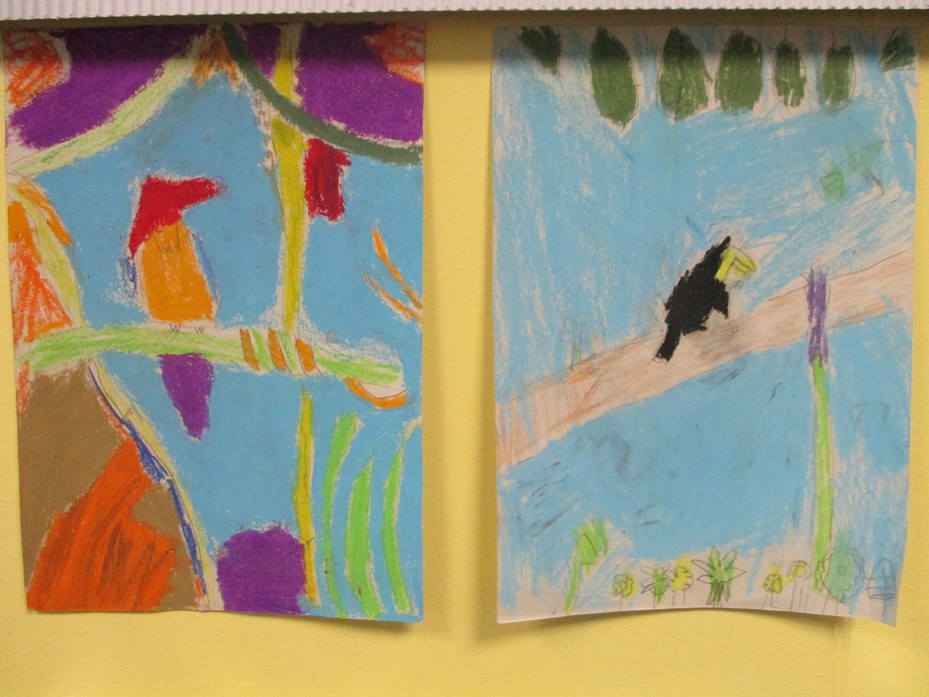 ICT - We used Google Earth to locate South American Countries. The children also used the internet to research facts about the Amazon rainforest and used their word processing skills to create a poster of these including page borders.
For a few weeks we looked at Microsoft Powerpoint and used animation to create a slideshow of information about the Amazon Rainforest we had found.
Christmas Nativity 2016 - Witness
The children in year 4 starred in the Christmas Nativity this year. They worked hard to learn all of the songs and their lines. Both performances were amazing and the children should be very proud of themselves.