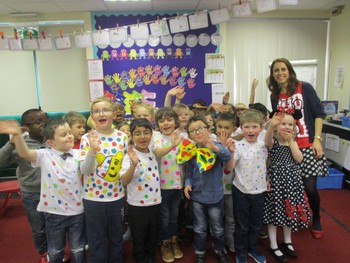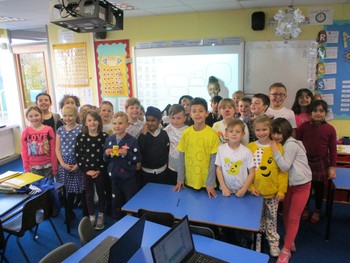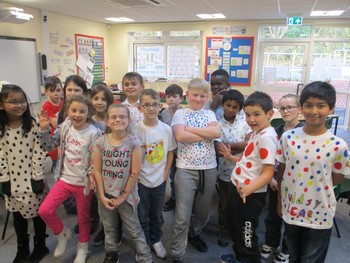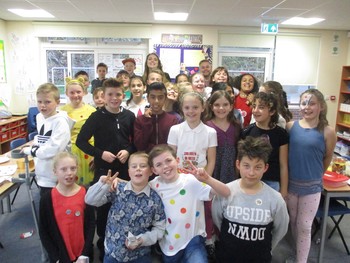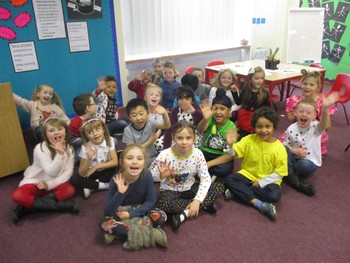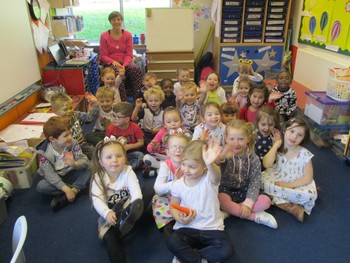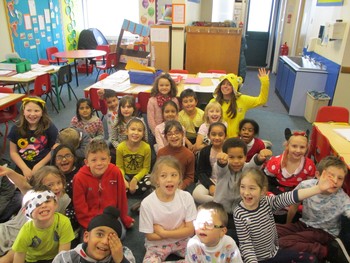 Chestnut
Year 4 Curriculum guide and how you can help (click)
Welcome to Year 4!
I'm Miss Ife, the year 4 teacher at Coppice Farm Primary School. This page is dedicated to information about year 4, useful information across the school year we are involved with and a celebration of our hard work!
P.E. this half term (Summer 1 2019) is taking place on a Friday.
Forest School will take place each Thursday. Please ensure your child has the appropriate clothing for this including wellington boots/outdoor boots.
Spring 2019 Newsletter
Below is the Spring 2019 newsletter which contains important information about the year. You should have received a paper copy of this but if not, just let me know and I can get one to you.
Easter baskets - Friday 5th April 2019
A big thank-you to Mrs Eaton who provided each child in the class with resources to make a beautiful Easter basket and chocolates to fill it!
Forest School Sessions this Spring Term
Ancient Egyptian Day - Friday 15th February 2019
WOW! The children looked absolutely incredible today for our themed Ancient Egyptian day. We started the day by learning about the pyramids. We discussed why they were built and how. The children experienced moving heavy limestone and how difficult this would have been for the Ancient Egyptians by trying to move an upturned table with their classmates on it! Hard work wasn't it!
Then the children learnt about papyrus paper and we had a go at making our own version of this. We got very sticky!
In the afternoon, we paired up with Year 3 in the hall for some Ancient Egyptian style dancing. The children watched some videos for inspiration and then took the style to make their own dance depicting something they had learnt about in the topic. Each group told their own story through dance and the staff were blown away with their creativity and maturity!
We ended the day with a big quiz of everything learnt this half term.
A wonderful topic and much fun had by all!
Mummifying tomatoes!
As part of our topic work on the Ancient Egyptians, the children have gone through the process of mummification with some tomatoes. It was messy but fun! We will keep an eye on these over the coming weeks to see what happens.
Play Scripts
For our English unit on play scripts, the children got into groups to perform a selection of well known stories.
Christmas 2018
A selection of photographs from the festive period!
Christmas Craft - 14th December
Parents, grandparents and siblings joined us today for a Christmas craft session. The children each created a bauble and really enjoyed sharing this with their families. A big thank-you to those who could make it.
Maths - Week of the 26th Nov
In Maths, we have been using more concrete resources to explore mathematical concepts. When multiplying and dividing by 10 & 100 we used the counters and place value sliders to help explain how this works.
Centenary Art
To commemorate the centenary of the end of WW1, we used water colours to paint poppies and then arranged them in this beautiful silhouette.
Natural Paints - 8th November
Some of the children decided to create natural paints at Forest School using the materials around them. They even created their own implements to paint with.
Forest School Smores - 25th October
Today in our Forest School session, we had ANOTHER fire! As a treat for the last week of half term, Miss Ife, Miss Jordan and Mrs Harrison brought in biscuits and marshmellows to make some smores. The children (and adults) really enjoyed putting their marshmellows on the fire and getting sticky!
Some of the girls also helped to sprinkle some wild flower seeds onto our Forest School area. Hopefully over the next year, they will grow!
Halloween Disco Decorations
Mr Brewster gave our class the important job of creating some Halloween decorations for the disco which took place on Thursday 25th October. The children really enjoyed creating spooky silhouettes and they looked fab on the night!
Forest School Art - 18th October
Some of the children chose to create some Forest school art today. They were given a paper plate with a hole cut out and sticky back plastic circles. They then chose different leaves to create a design to go inside the paper plate frame. These are currently on display on our classroom window. They look fantastic!
Retelling Aesop's Fables - 10th October
Our English topic is currently Fables. Today, the children were given a fable in small groups and they had to retell the fable to the rest of the class. The other children then had to work out which moral belonged to that fable from a given list.
Recommended Reading
Children in our class have been recommending books to other children by filling in a 'recommended read' cover. Daisy said she enjoyed Space Race because she liked the characters, even though one of them was mean!
Forest School - Our first fire! 4th October
Our first fire at Forest School involved toasting marshmellows on the fire. Some of the children also used the saw to chop some of the larger logs down.
Art - Mon 1st October
The children used pastels to draw pictures of a given plant. We discussed the different colours found within the plants and about including as much detail as we could.
First Golden Time! - Weds 19th September
The children earned their first Golden Time session today after a fabulous few weeks at school. Well done Chestnut, you deserve it!
Rainforest Climate - Mon 17th September
This afternoon, the children were given information about an area of the world which contains a rainforest. They had to talk about the climate of their country and what the weather was like today. They presented this in groups as a weather report.
Maths - Place Value Game
This week in Maths, we have been looking at numbers beyond 1000. For this game the children worked in pairs. Each player took turns to throw the dice and decide which of their 4 boxes to put the number in they had just thrown. Firstly, they were trying to make a number larger than their partner's. Then the player with the smallest number was the winner. Finally, the children had to decide on a target number and whoever's number was closest won. The children had such fun!