New entrants FS2 September 2021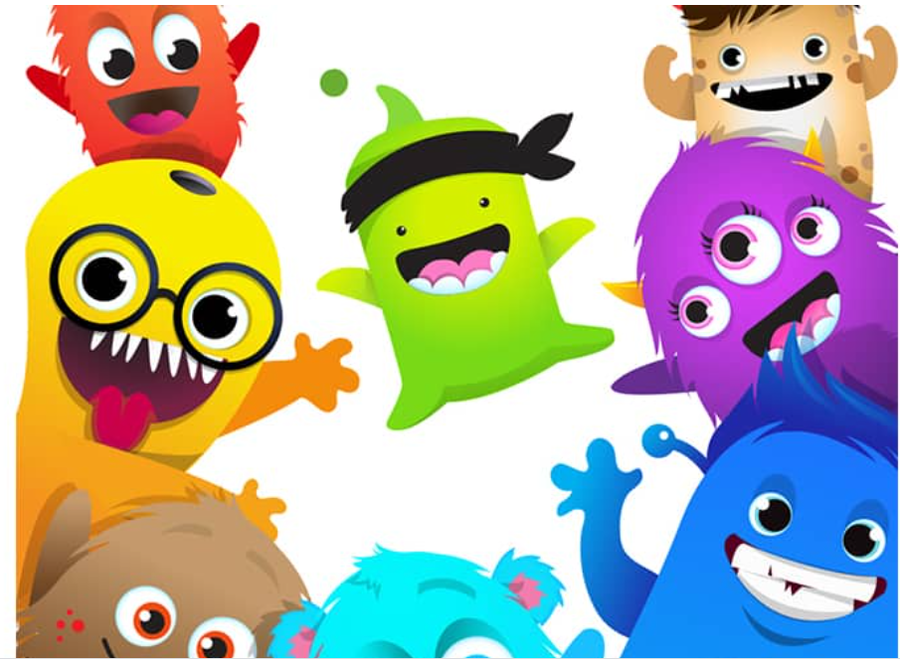 17.06.2021
Hello Parents!

Only one week to go until you and your little one gets their first taster of school... are you excited? We sure are! When you arrive on the school grounds, follow the signs around to the classroom and come and drop your child off to the classroom, where Mrs Meadowcroft and Mrs Miller will be on hand to show your child their classroom. We have lots of fun and exciting things planned to do! Once you have dropped your child off you will then be asked to go to the hall for our parent's talk with Mrs Davies and Mr Brewster. Please ensure you are wearing a mask when you enter our school grounds (unless exempt on medical grounds).

Do you like the cute little critters above? We do! These little guys are called CLASS DOJO which is an online platform that we use to deliver information, send out updates, newsletters, pictures and sometimes private messages to parents. It's almost facebook for the Education world! Once in the hall, you will be invited to fill in a CLASS DOJO registration sheet for us to sign you and your child up to class dojo. We recommend doing this at the meeting so we can get a head start on keeping you up to date with the latest school information! Over the following weeks keep an eye on your inbox ( and junk box) for an invite to class dojo!

We look forward to seeing everyone on Thursday, as always if you have any questions then please drop the school office a line on office@coppicefarm.notts.sch.uk
See you all soon,

The Elm Team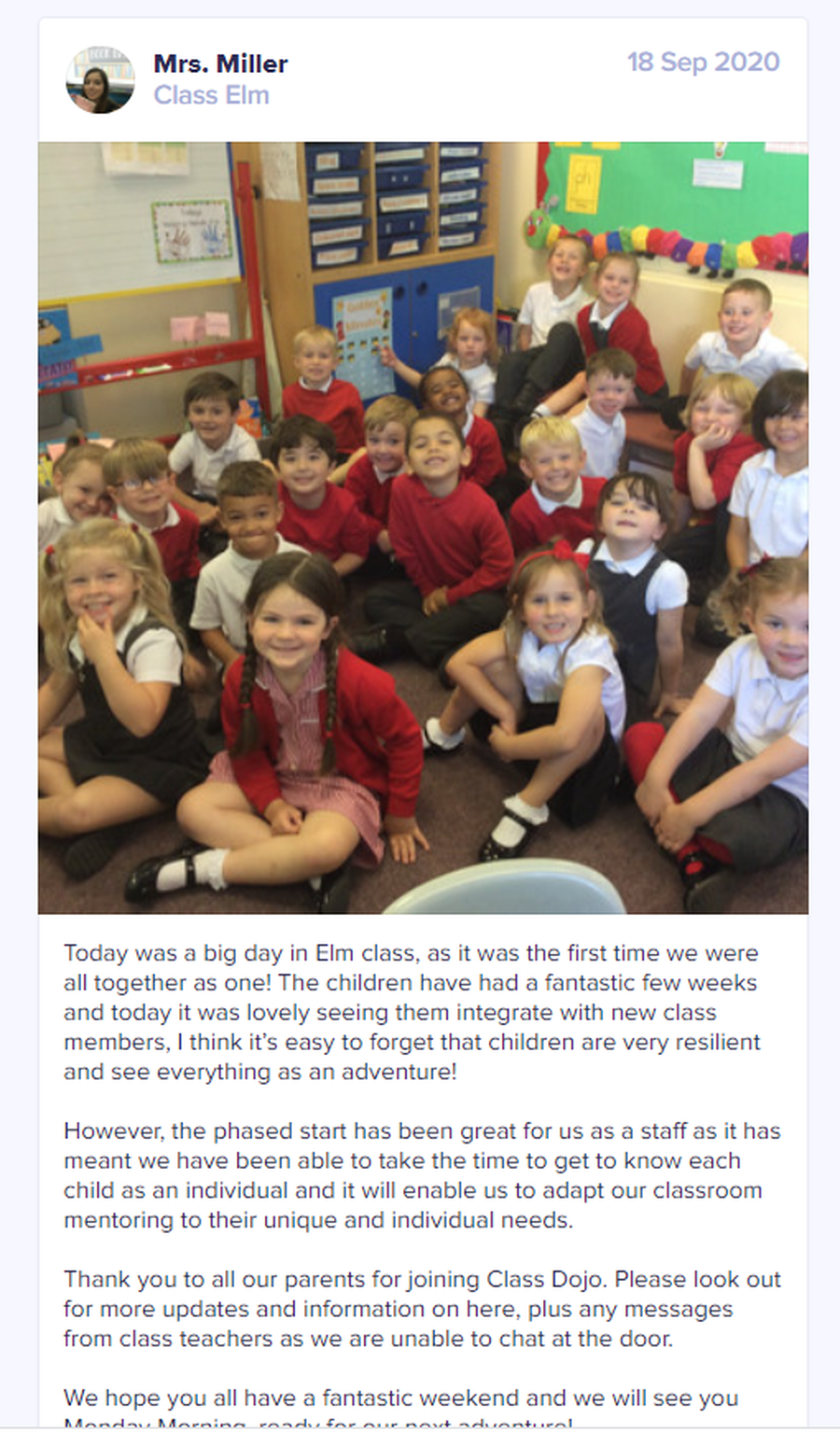 10.06.2021
Hello Parents,

We know that some of you now will be beginning to think about the exciting adventure that your child will be embarking on when they start school in September and you may have lots of questions! We would like to welcome you to our new entrants meeting on Thursday 24th June 2021 at 3.45 pm.
Parents will be welcomed into our school to watch a short presentation given by Mrs Davies, (EYFS lead teacher) and Mr Brewster (Head teacher) to give you plenty of information about the starting school process and answer any questions you may have. We are here to help and want yourself and your child to have a happy and engaging time here at Coppice Farm. Whilst the adults will be busy listening to lots of exciting information, the children will be busy in the classroom with Mrs Miller (Class teacher) and Mrs Meadowcroft (Teaching assistant). This gives children an opportunity to have a look around the different learning areas, get to grips with new toys, new friends and new faces.

We are so looking forward to meeting your child and yourselves on the 24th of June! We welcome you into our school community and into what will be, a very exciting year ahead!

If you have any queries, questions or concerns then please email the school office office@coppicefarm.notts.sch.uk who will be happy to help, or pass on your message to ourselves.

Kind regards,

The Elm Team!



22.04.2021
Hello Parents,

A warm welcome and congratulations on securing a place here at Coppice Farm. We look forward to your child beginning their school journey with us. As we move forward, in the current climate, we hope to offer visits to the school for both parents and children. Please keep checking this page for updates later in the summer term.

Please feel free to browse our website to get a feel of what Coppice Farm is all about! If you have any questions please send them via the office email office@coppicefarm.notts.sch.uk and we will get back to you.

We hope your child will be very happy with us here.

Kind regards,

The Elm Team
18.05..2021
Parent Update
Dear Parents,
We look forward to seeing you if you choose our school.
On this page we filmed a video showing you around our Reception/ Foundation stage classroom.
Please click on the link below to access the youtube video. This will show you the classroom as it looked last summer. Staffing remains the same as last year so Mrs Miller and Mrs Davies who present the video are still at Coppice Farm. Unfortunately, because of the ongoing restrictions we have not been able to have our usual parents meeting and information session. This session is now planned for 24th June 2021 after school and July 1st at 10am. This will include a meeting with the Head Teacher and EYFS leader. Letters have been sent out for parents to indicate their attendance. Please contact us if you have not received any information.
We look forward to welcoming you to
our Coppice Farm Family!
Mrs Davies, Mrs Miller and Mrs Meadowcroft
A bit for the parents: We understand that now your minds might be turning to the big event that is happening for you when your child starts school... the start of a new chapter in your child's life. We understand that you may have lots of emotions about your child starting school and this is okay and completely natural. Most parents feel anxious about their child starting school (without a national pandemic looming over our heads), but we are really looking forward to getting your child into our classroom to begin their school journey and want the children to understand that coming to school is a happy and positive part of their lives.
We are continuing to work hard to ensure that our classroom environment is as safe as it can possibly be, whilst still trying to make it a nurturing and welcoming environment for your child to learn in. Please be assured that we are risk-assessing the different areas in our classroom and keeping up to date with the latest government guidance. We will be keeping our environment clean, with extra cleaning taking place throughout the day.
During the first few weeks your child will receive a home school diary, this is to record your child's reading and tricky words but it is also a useful tool to pass messages onto the teachers, as we are very busy at the beginning and end of school and can not always promise to be available to discuss things with you. But if you write a note in the diary and let us know, then we will check it and either write a note back or book an appointment time which is convenient for us to have a chat.
Below is a child friendly booklet to help to support your child's understanding of COVID-19 and why things might be a little different for them.
Starting school is a big step for any child... and parent! Below are some supporting documents to help prepare your child for their new journey. We do not expect you to work over the Summer, but there are plenty of fun ways to help your child be 'school ready'.