School Day
Due to current COVID measures, the school start and finish times have been staggered in order to reduce the amount of people on site at one time so it is important that we all adhere to our given times.
We ask you to arrive promptly in the mornings and not come into too school early.
KS1 - 8.50 - 9.05 AM
KS2 - 9.10 - 9.20 AM
Collection times at the end of the day:

KS1 - 3.10 PM
KS2 - 3.20 PM
We know that we have lots of parents with children in both KS1 and KS2 so they will be onsite in between drop offs and collections which is fine.
From Wednesday 16th September ALL adults coming onto our school site must wear a face mask unless medically exempt. Face masks must be worn correctly and at all times whilst within school grounds.
A number of schools have had to close bubbles due to positive cases so it is vital that we all do our absolute best to stick to the rules, follow all guidelines and keep as safe as we can. We want to stay open for all our pupils!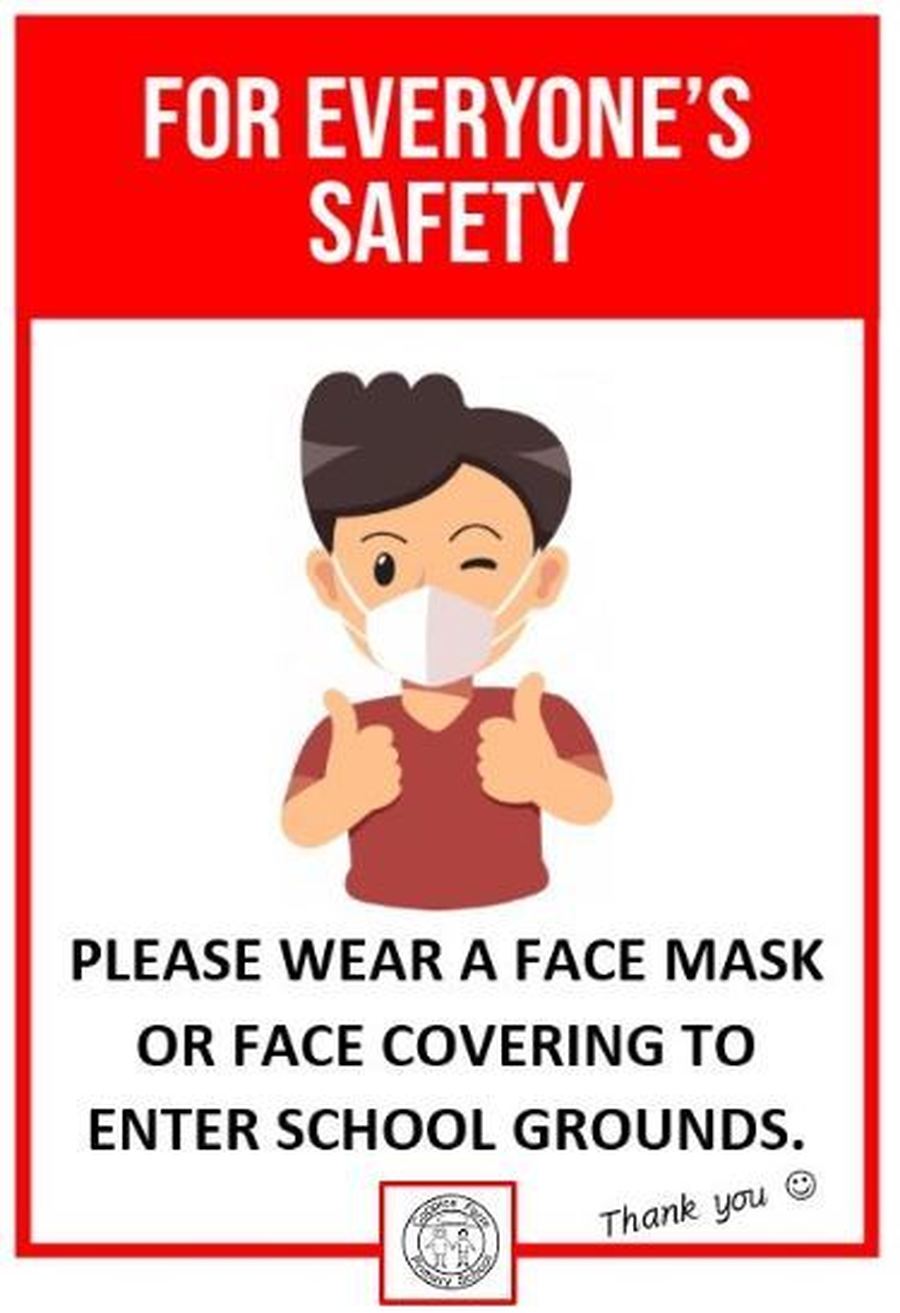 Please note that parents/adults should only come on site when dropping off or collecting pupils.
At this moment in time, no parents/adult is permitted to enter any school buildings including the reception. Please use Dojo or the school e-mail to communicate with your child's teacher.
Any parent wishing to withdraw their child from Religious Education lessons or assemblies will need to contact the Head Teacher.