Coppice Farm's Events Gallery
Each year, Coppice Farm gets involved with a wide range of events across the school. Take a look at some of the photos of what we've been up to below...
Year 6 Leavers' Assembly 2020
Start of the Summer Holidays 2020 Video
Lock Down memories... What we got up to at home during lock down 2020
Lock Down memories... What we got up to at school during lock down 2020
Lock Down memories... Toilet Roll Challenge Video
Lock Down memories... Coppice Farm's poem of positivity
Lock Down memories... Coppice Farm's messages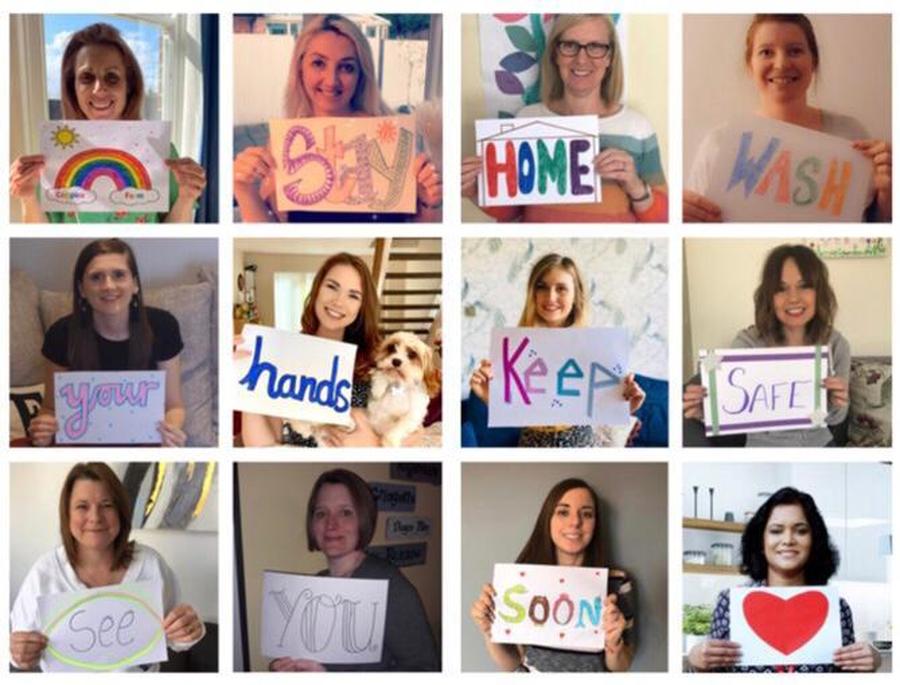 Lock Down memories... Coppice Farm's messages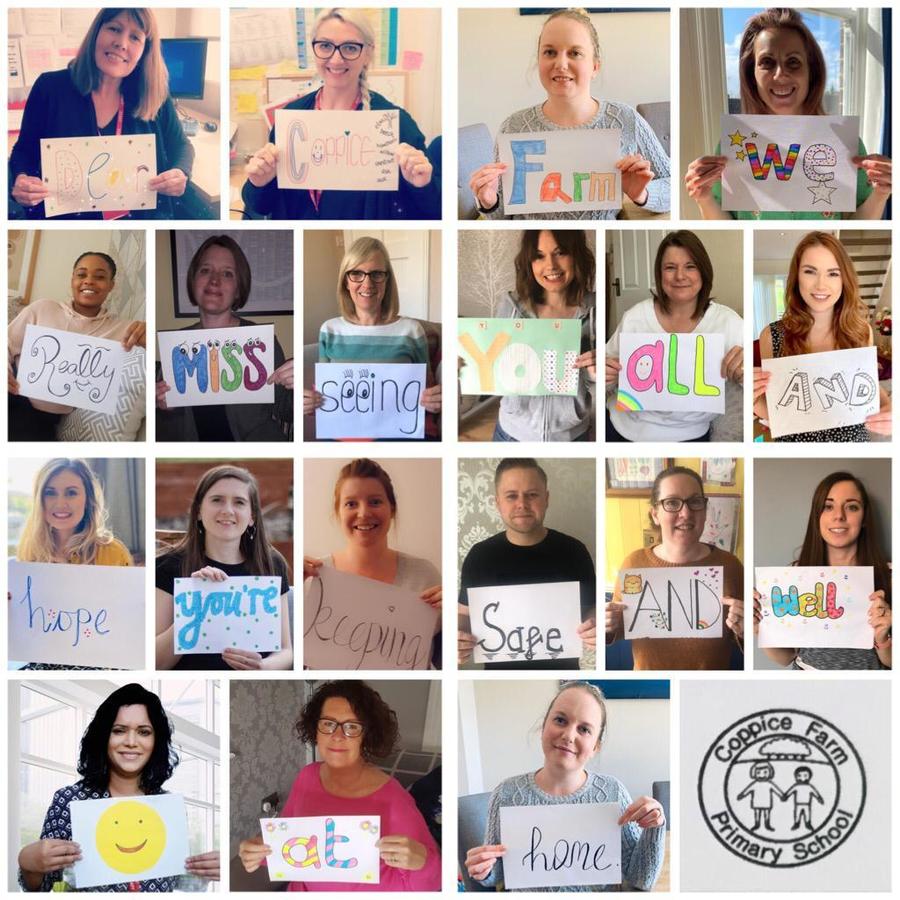 World Book Day - 5th March 2020
For World Book Day, the children dressed up as their favourite character. If they had unwanted books at home, they brought these in to exchange for a token. In the afternoon, they could exchange their tokens for a new book which other children had donated.
Also for World Book Day, each class was assigned the task to create a lantern based on a book. Can you recognise which book these are from?
Puzzle Club - February/March 2020
Some of our Year 3 and 4 children were enjoying their after school puzzle club before school had to close! We worked on word searches, crosswords and Sudoku.
Year 1's visit from Arnold Fire Station - 6th February 2020
Beech were taught about what it was like to be a Firefighter (or Watchman as they were known) in the time of the Great Fire of London and what it is like now. They even got to sit in the fire engine and have a go at holding the hose.
Kidnap the Parents for World Read Aloud Day - 5th February 2020
The whole school opened their doors early to allow parents in to be 'kidnapped' and read with their children. Siblings were put into the same classrooms to enjoy stories together as a family. Those whose parents could not make it sat together in groups or joined other families to read which was lovely to see.
Gaga Ball - February 2020
As a treat for our weekly readers, the YMCA came into school and introduced us to Gaga ball. Those who had their 4 reads or more each week were able to take part. It was a brand new experience for everyone and even the staff supervising got involved!
Christmas Craft - 13th December 2019
Parents were invited in to take part in a Christmas craft with their child.
KS1 Nativity - December 2019
Elm, Beech and Hawthorn put on a brilliant nativity for the parents in KS1 - Hey Ewe!
Year 4's Roman Day - 6th December 2019
Chestnut took part in a whole day dedicated to the Romans. They ditched their school uniform for a Roman costume. The children tasted Roman food, made laurel leaf headdresses, played Roman board games, made sacrifices to the gods and much more!
Whole School Panto Trip - 4th December 2019
A Coppice Farm first! The whole school took a trip on some coaches to the Nottingham Arts Theatre in the town centre to watch the pantomime Aladdin. Everything ran so smoothly and the children really enjoyed it. They especially enjoyed their ice-cream kindly paid for by our wonderful PTA, thank-you!
Year 6's World War 2 Evacuee Day - 25th November 2019
Class Oak had a great WW2 Evacuee day. They planned their food rations for the week, made gas masks and took part in air raid sirens. No interactive whiteboards in this classroom today. It had been replaced with a chalk board!
BBC's Big Morning Move - 15th November 2019
The whole school got involved with the BBC's Children in Need Big Morning Move with Joe Wicks.
White Post Farm Visit - 19th September 2019
KS1 had a visit from White Post Farm today. Elm, Beech and Hawthorn all enjoyed seeing the animals brought in and also had chance to hold them!
We Will Rock You - Summer 2019
Year 6's summer performance this year was Queen's 'We will rock you.' The children did some amazing performances across the evenings and thoroughly enjoyed themselves - particularly the final song on the final night. A big well done to EVERYBODY involved with the production.
New Writers Competition UK Final
Our Year 5 and 6 finalists had an amazing afternoon at the Arnold Civic Centre for the New Writers UK Finals. We even had a WINNER!
Well done to everyone who took part!
The author Clare Harvey presented all finalists with a certificate and a book of their choice. Our winner got to choose a book for our school library.
Sports Day - Summer 2019
A lovely afternoon enjoyed by the whole school and parents.
Cricket World Cup Mini Tournament - Summer 2019
To celebrate the cricket world cup, KS2 at Coppice Farm had a mini tournament. A fun afternoon for all involved.
Easter 2019
To celebrate Easter this year, we had an egg rolling competition to see whose egg could get closest to the chocolate one and we had an Easter bonnet parade in the afternoon.